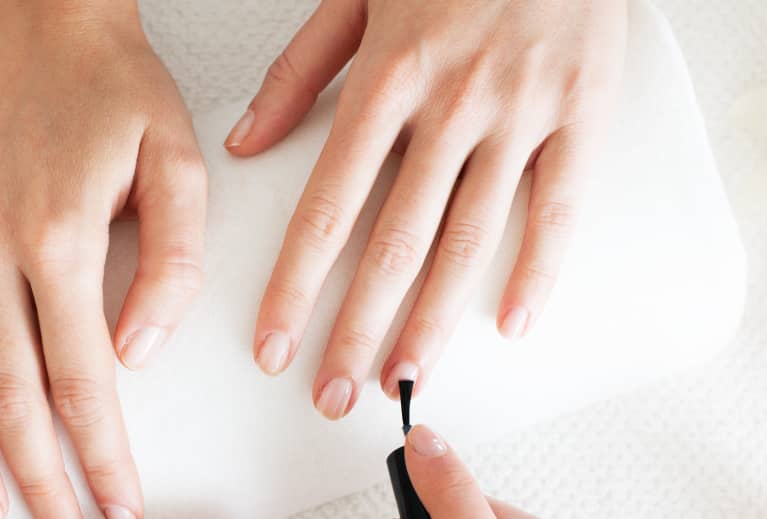 Our editors have independently chosen the products listed on this page. If you purchase something mentioned in this article, we may earn a small commission.
There are few activities more humbling than painting your own nails. Every time I get up the gumption to go full DIY, the result ends up looking smudged and uneven, polish spilling into my cuticles. While my painting did marginally improve over the past year (I'm happy to report I have progressed past toddler and stand proudly at the first-grade benchmark), I pretty much stuck to a bare nail for the majority of 2020—it turns out, my nails needed the breather, anyway. 
But I won't lie: I miss a freshly polished digit, and I'm still dead-set on excelling my at-home mani skills past the elementary level. What's an eager nail novice to do?
Two words: sheer polish. Not only are fresh, milky nails deliciously on-trend for summer, but the color is oh-so-flattering (it makes your fingers appear longer), and the application is practically foolproof—unlike with opaque, brightly colored lacquers, any errant strokes fly under the radar. 
Plus, if you've used the past year to nurse your nails back to health after constant wear from gels or acrylics, the transparent shade allows you to show off your strong, thriving nails while filling in any noticeable ridges or divots—think bare nails but better. 
1.
Start with a bare, clean nail. 
"You can't achieve a clean manicure if you have remnants of a past one. This will cause uneven lines," says celebrity manicurist Deborah Lippmann about a DIY mani. It bears repeating, especially if you're used to donning a bright, bold hue—any leftover stains will show right through the sheer polish. In case you need a bit more manpower to clean a stained nail plate, try this helpful hack. 
Cut and file the nails depending on the nail shape you're looking for—and don't forget to buff along the free edges, which helps seal the keratin layers that may have split during filing (and helps your polish last longer, too). 
Finally, a quick dollop of cuticle oil, hand cream, and you're ready to paint.
Let your oil and cream fully absorb (otherwise, the polish won't stick to the nail), and apply your base coat in generous sweeps. Depending on the look you're trying to achieve, you can totally stop here—especially if your base polish has a muted tint (like this ridge-filling primer). Or, if you want a polish with more of a cloudy haze, feel free to proceed. 
Find your favorite "my nails, but better" polish, whether it's a sheer, ballet-slipper pink, a beige-y tint, or a milky-white hue (find one of each, below). For the most precise application, use this tutorial from Lippman:
"Place the brush about an eighth-inch away from the cuticle. As soon as you see polish flow, pull the brush straight down the center to the tip," says Lippmann. "Your nails get a bit wider at the side, so apply a little more pressure and let the bristles fan out. The next thing is to cap the nail. To do this, take the very tip of your brush and swipe it across the very tip of your nail, and that will keep your polish on for days longer." 
5.
Follow with a top coat, and let it dry. 
Keep your mani shiny and chip-free with a good top coat, and let your digits fully dry before engaging in any dexterous activity (you know, rummaging through your bag, slipping on sneakers, and the like). Just because the polish is sheer doesn't mean it's smudge-free: a total bummer, but you can definitely dent the lacquer if you're not careful. 
Nail novices: Sheer polish is practically made for you. The hazy finish is timeless—summer lacquer isn't all bold and bright hues!—and makes for a foolproof DIY mani.
Shop these products: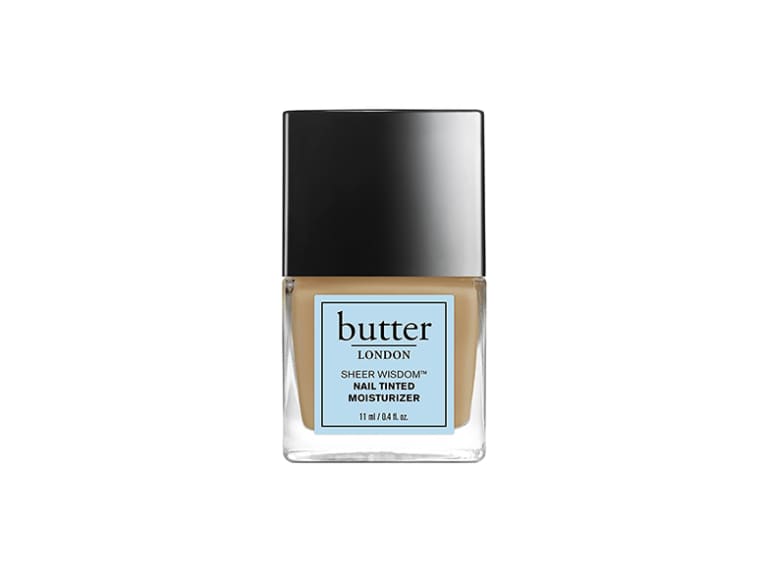 Butter London Sheer Wisdom Nail Tinted Moisturizer
Butter London Sheer Wisdom Nail Tinted Moisturizer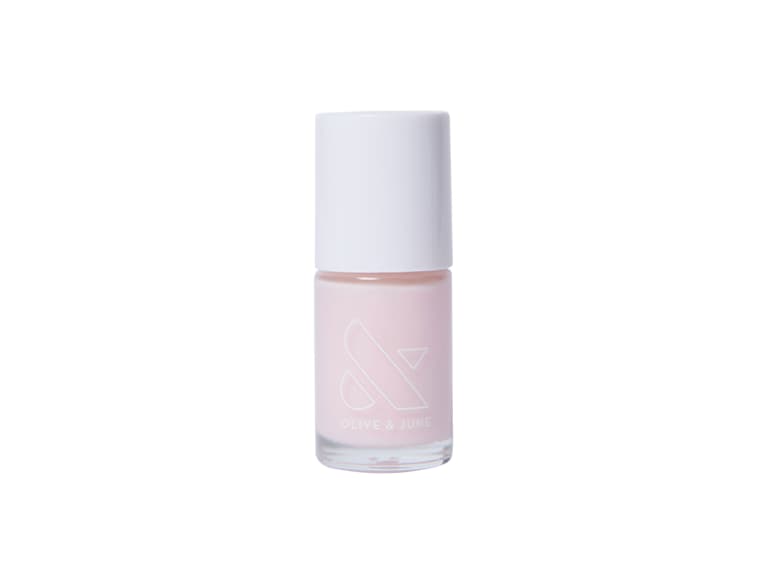 Olive & June CCT
Olive & June CCT
https://www.mindbodygreen.com/articles/how-to-do-a-sheer-polish-summer-mani