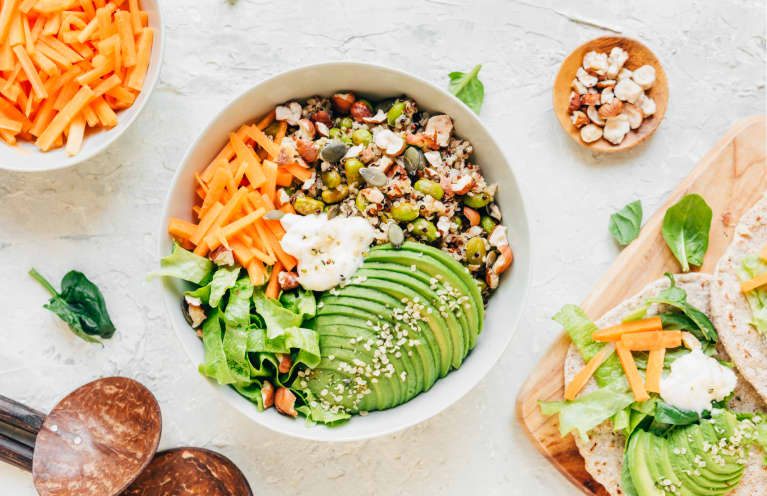 October 22, 2021 — 20:36 PM
With so many nutritious ancient grains in the bulk aisle to choose from for your next meal—whether it's a hearty grain bowl or a warm change-of-pace from your usual oatmeal—it's inevitable that some might fall under your radar. Though popular options like quinoa often take up much of the spotlight, mixing up your go-to's means tapping into a whole new slew of health benefits.
In fact, according to a recent review published in Frontiers in Nutrition, there's one underrated grain that definitely deserves a spot in your pantry: millet.
The term "millet" actually refers to a handful of specific grains that all fall into the same category, including pearl millet, finger millet, and sorghum.
Compared to other grains, millets have a relatively low average glycemic index (GI), which means they have less of an impact on your blood sugar than many other foods (they beat out rice, corn, and—unsurprisingly—refined wheat) that might cause a spike and then a crash. Thanks to their more slow-and-steady effect in the body, past research has highlighted millets as helpful foods for supporting healthy blood sugar.
FYI: They're also famous for having a low carbon footprint because they don't need much water and grow well at high temperatures.
New research reveals additional perks.
Now, this new systematic review reveals yet another reason to hop on the millet train: These ancient grains also support healthy iron levels.
In fact, the researchers identified a link between eating millets and higher levels of hemoglobin, the iron-rich protein that gives red blood cells their color and carries oxygen throughout the body. Low levels of this biomarker indicate anemia, in which the body lacks ample red blood cells and can't transport enough oxygen to all of the cells throughout the body that need it.
The researchers noted that different types of millets offer different amounts of iron, as did millets prepared in different ways (sprouting or fermenting them ups the bioavailable iron they contain). However, regardless of these factors, they found that regularly eating millets can reduce iron deficiency anemia, which is responsible for 50% of anemia cases worldwide. And considering 25% of the world's population has some form of anemia, that's a big deal.
In the U.S., 10% of women (of menstruating age) have iron deficiency while 9% of children ages 12 to 36 months are iron-deficient, so incorporating more millets into our meals is a good move for many of us.
Whether you're whipping up a satisfying grain-based side dish or need to mix up your make-ahead lunch game, enjoying millets is an easy and delicious way to put some more iron on your plate. Still not quite sure what to do with it? Try one of these millet-based lunch recipes; not only will they help keep your energy stable for hours after your meal (no mid-afternoon slump for you!), but they'll also help you up your iron intake to keep that precious oxygen flowing throughout your body (which, you know, is kind of important).
https://www.mindbodygreen.com/articles/millets-can-support-healthy-iron-levels-according-to-research