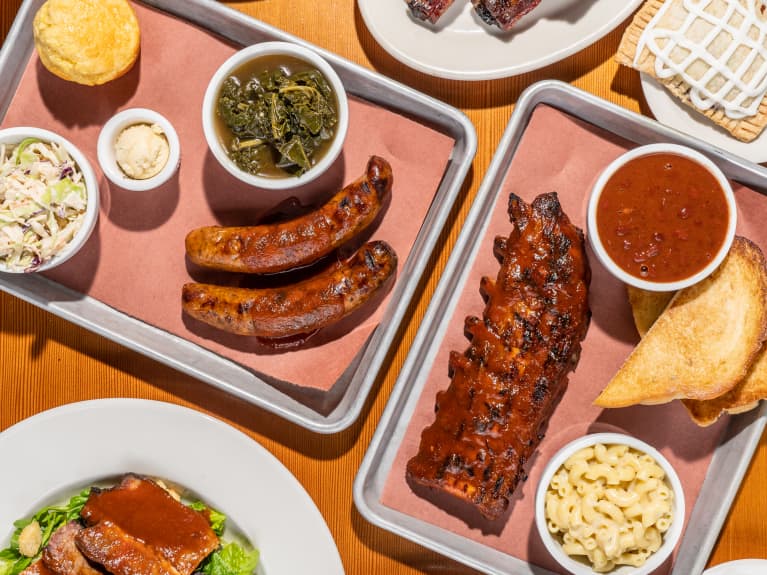 Summer means barbecues, and while you could stick to other condiments, there's almost always a place for a good barbecue sauce. While healthy premade options are becoming easier to find, making it from scratch is a surefire way to know what you're eating. And if you reuse packaging, it can be more mindful for the planet, too.
When we say this recipe is made from scratch, we mean it. Where some barbecue sauce recipes would have you start with canned tomatoes, you begin this recipe with fresh produce instead. From there, you simply add some vinegar, coconut sugar, and spices to get a sweet, tangy sauce that's oh-so-satisfying. Use it on anything from chicken to jackfruit to make a wonderful family meal for summer.
3 large vine-ripened tomatoes
⅓ cup coconut sugar
3 tbsp. apple cider vinegar
½ tsp. garlic powder
½ tsp. onion powder
½ tsp. smoked paprika
½ tsp. coarse sea salt
½ tsp. ground black pepper
¼ tsp. ground cayenne
5 to 6 whole allspice berries
1 to 2 dried bay leaves
Wash the tomatoes thoroughly and remove all the stems. Cut the tomatoes in quarters. In a high-powered blender, combine the tomatoes, coconut sugar, apple cider vinegar, garlic powder, onion powder, paprika, salt, pepper, and cayenne. Process on high until smooth.
Transfer the mixture to a small saucepan on the stovetop over medium heat. Add the allspice berries and bay leaves. Bring to a soft boil, then reduce the heat to low. Cover and simmer for 10 minutes, stirring occasionally. Remove the lid and simmer until the sauce has thickened, about 10 minutes more, stirring occasionally. 
Remove the saucepan from the heat and allow the sauce to cool slightly. Use a mesh ladle to remove the allspice berries and bay leaves. Transfer the sauce to a glass canning jar. Cover and refrigerate for up to 10 days.
Excerpted from The Low-Carbon Cookbook & Action Plan by Alejandra Schrader, reprinted by permission of Alpha Books, a division of Penguin Random House LLC. Copyright © 2021 Alejandra Schrader.
https://www.mindbodygreen.com/articles/easy-healthy-homemade-bbq-sauce-recipe