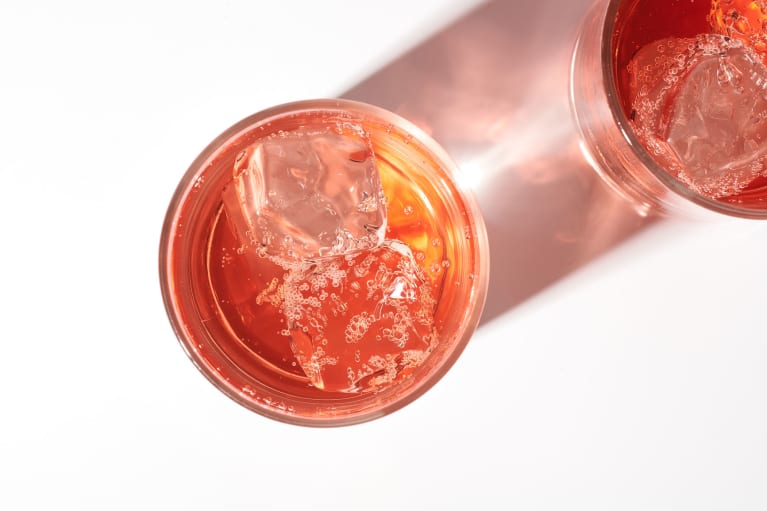 Our editors have independently chosen the products listed on this page. If you purchase something mentioned in this article, we may earn a small commission.
Last updated on May 29, 2021
It's Memorial Day weekend, and while we're honoring our servicemen and women, we hopefully are also taking some time to relax and kick off the summer. So whether you're stepping out onto your porch, gathering with friends you haven't seen in ages, making plans to catch a parade, or heading to the park with a picnic, we want to wish you a start to a safe and healthy summer.
In that spirit, we reached out to some of our favorite R.D.s and food experts to tell us what healthy cocktails they'll be sipping on this season. You heard it here first: these are the better-for-you cocktails that should definitely be on your summer rotation.
Blueberry-Infused Gin Spritz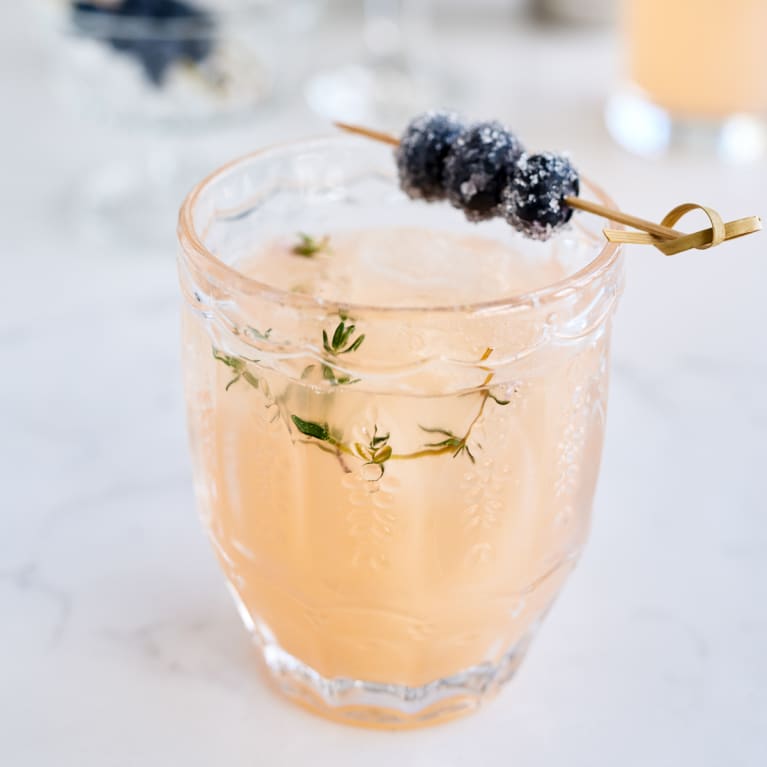 One of my personal favorite hacks is to infuse spirits. My fiancé works in the spirits industry and likes to tinker around with different recipes. He recently made a blueberry-infused gin by soaking frozen wild blueberries in gin overnight and then straining the berries out the next day. This makes a delicious base for warm-weather drinks—I personally enjoy it with sparkling water and a generous splash of lemon or lime juice. It also plays well with watermelon juice or a homemade blueberry syrup (so easy to make with water, frozen blueberries, and your sweetener of choice—I have been using allulose in mine). You could also do this with vodka or tequila, if preferred.
—Jess Cording, R.D., author of The Little Book of Game-Changers: 50 Healthy Habits For Managing Stress & Anxiety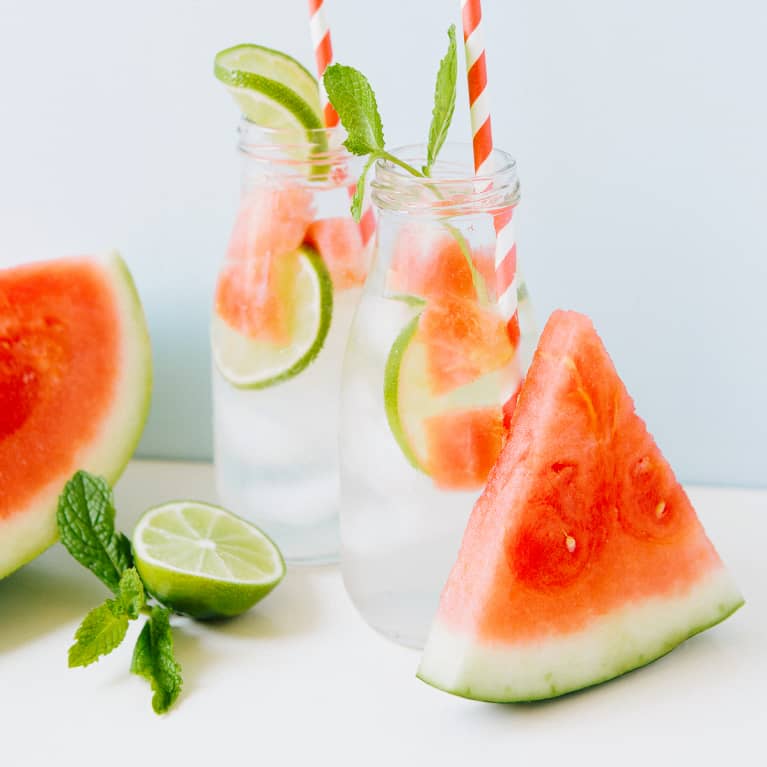 It's refreshing, hydrating, easy on the stomach, and tastes like the Fourth of July in a glass! To make it, add 3 to 4 mint leaves to a highball glass, then top with 1 ounce Tito's or your favorite vodka, ½ can Watermelon Waterloo (6 ounces), and 1 to 2 teaspoons maple syrup (or to taste, also optional). Use a fork to gently crush the mint leaves at the bottom of the glass and stir a few times, then top with a few ice cubes and a few chunks of seedless watermelon. You could also use the Smirnoff Zero Sugar Infusions Watermelon & Mint, with the juicy watermelon flavor already added.
—Chef Laura Lea, author of Simply Laura Lea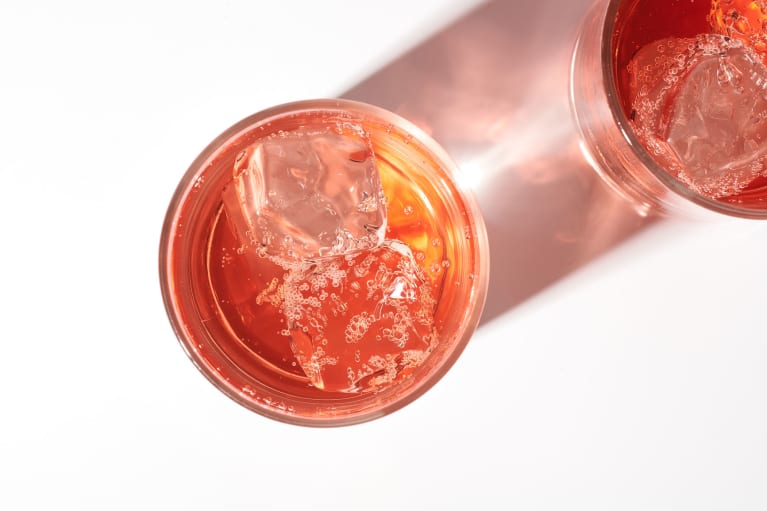 I love this Hibiscus Ginger Fizz because it's light and refreshing. Hibiscus is rich in vitamin C and anti-inflammatory phytochemicals to support skin health, and ginger kombucha supports digestive well-being, which is important for glowing skin. Brew double-strength hibiscus tea: Add 2 tea bags of hibiscus tea (I like Traditional Medicinals) to 1 cup boiling water and let steep for 10 minutes. Carefully squeeze out tea bags with a spoon. Add 2 ounces of the tea to a tall glass with ice. Add ½ cup ginger kombucha, and stir. Taste, and if you wish, sweeten with just a touch of maple syrup, but I like it unsweetened so it has more of an herbal flavor. Top with sparkling water (passionfruit or mango flavor is great here!) and a sprig of mint or slice of lime. And if you want to add a shot of rum, that might be delicious too 🙂
—Desiree Nielsen, R.D., author of Eat More Plants Cookbook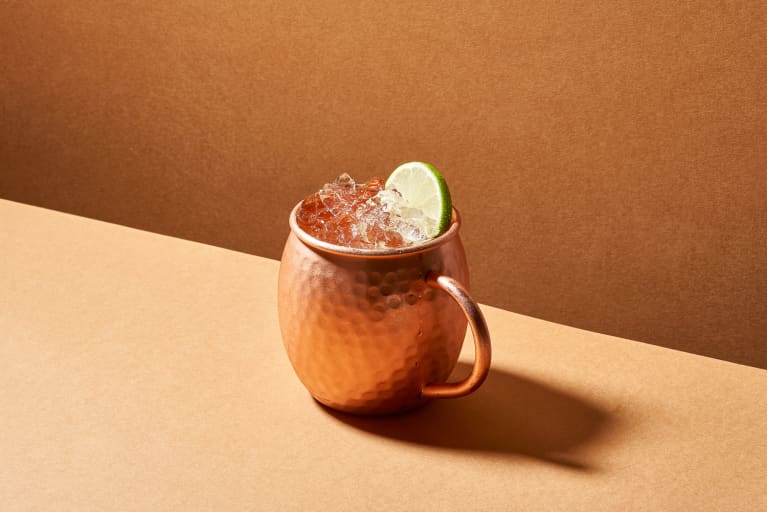 I learned about this concept from my friend Talia Pollock, who has a recipe in her new book Party in Your Plants. It's essentially a Moscow Mule but using ginger kombucha instead of ginger ale. It's a really easy healthful swap, and while plain Jane kombucha is great and all, I think many of us could use a little vodka in it right about now. To make it, combine 4 oz. ginger kombucha, 1½ oz. vodka, 1/6 oz lime juice, and mint to garnish. I've been using some mint from my mother's garden, and it's excellent!
—Phoebe Lapine, gluten-free chef and author of The Wellness Project
https://www.mindbodygreen.com/articles/healthy-summer-cocktails-to-sip-on-all-season-long