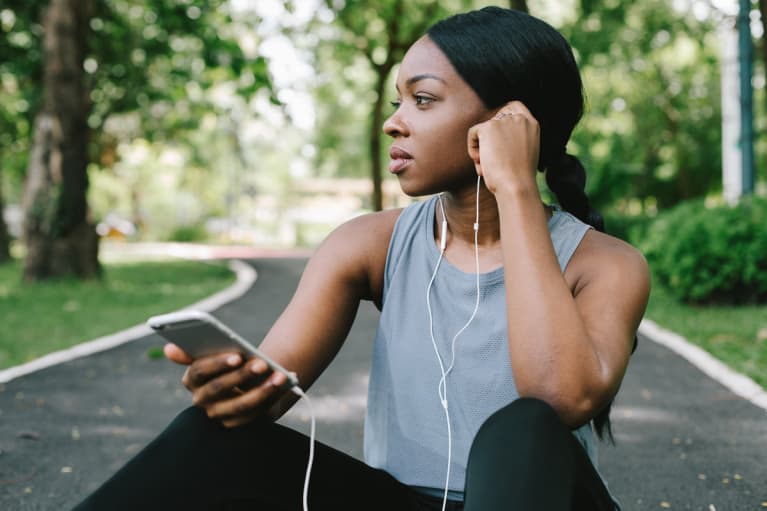 September 26, 2021 — 10:01 AM
The stigma surrounding mental health continues to melt away, slowly but surely, with each new generation. This allows people to seek help and develop the tools needed to cope with feelings of stress, anxiousness, isolation, and other mental health needs. What people may not be as aware of is that this kind of support may also benefit the immune system.*
This isn't the first (and certainly won't be the last) time we discuss the inextricable link between mental and physical well-being. But in case you need a refresher, read on.
How mental well-being can impact immune functioning. 
When the body faces a perceived danger (i.e. stress) it activates the sympathetic nervous system. "When that system is activated, you get ready for either fighting or running away," says neuroscientist Wendy A. Suzuki, Ph.D. Though a natural (and helpful!) defense mechanism in times of real danger, if you turn into The Boy Who Cried Wolf…er, stress…the body listens. 
Meaning, when you're trying to wind down at night, your body will be gearing up to either run from danger or fight it—not exactly a peaceful, dream-like state, no? And poor sleep impacts more than just your mood the next morning. 
Research published in the Physiological Reviews journal states that "sleep and immunity are bidirectionally linked." As integrative family physician Bindiya Gandhi, M.D., once explained to mbg, sleep helps manage the production of the stress hormone cortisol, and it allows the immune system to rest, repair, and produce helper T-cells to participate in the immune response. 
The impact that suboptimal mental well-being can have on sleep, and therefore immune function, is just one way stress can impact your health. (To understand more about the link between stress and immune well-being, read our full guide here.) In the meantime, here's how you can promote mental wellness, and in turn, support your immune system.
5 ways to support your mental well-being: 
Creating a soothing bedtime routine, sticking to a regular sleep schedule, and keeping the phone out of the bedroom are just a few tips sleep experts swear by for getting some quality Zzzs.
4.
Consume brain-healthy nutrients
5.
Tend to your immune system. 
As mentioned before, sleep and immunity have a bidirectional relationship: If your immune system isn't functioning optimally, that can impact your ability to get high quality sleep. And as clinical psychologist Nicole Beurkens, Ph.D., CNS, said during an episode of the mbg podcast: "sleep is one of the most underrecognized, underappreciated driving factors for mental health." 
To nip that in the bud, try taking a quality immune-supporting supplement, like mindbodygreen's immune support+. The breakthrough formula features the bioactives quercetin phytosome and beta-glucan, along with essential nutrients (vitamin C, vitamin D3, and zinc bisglycinate)—all clinically shown to help strengthen your body's natural defenses.* This comprehensive supplement is a simple way to proactively protect your immune system and overall well-being.*
Stress impacts sleep, which impacts immune function, which impacts sleep…and so on. Caring for both your body and your mind is vital for sustained well-being, and these five tips may help.
https://www.mindbodygreen.com/articles/how-to-support-your-mental-and-immune-health