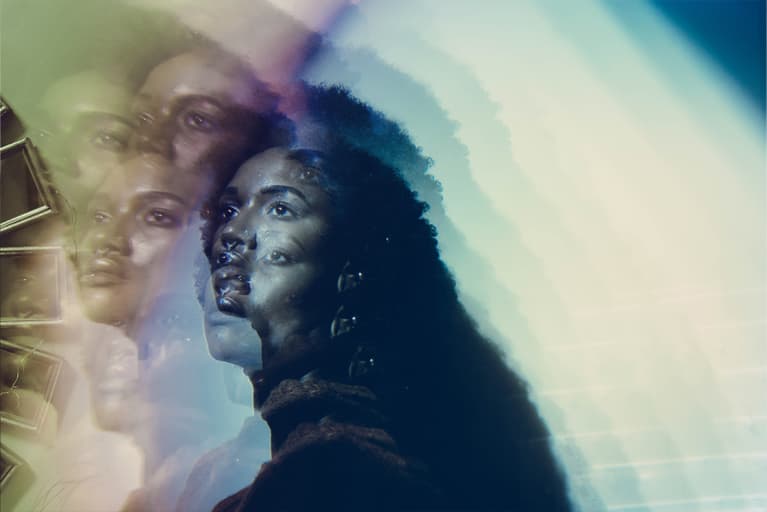 Our editors have independently chosen the products listed on this page. If you purchase something mentioned in this article, we may earn a small commission.
September 1, 2021 — 2:03 AM
A quick note on dreams & dream interpretation:
While there are many common dream archetypes that have a somewhat universal meaning, Laz makes it clear you also must factor in your personal experiences when decoding any dream.
"You [need to] look at the symbols and the meanings you have," she explains, "but also the personal experiences you're going through—so even if two people have the exact same dream, it might mean something completely different."
And while dreams are rarely a one-size-fits-all, anyone can decode what their dreams could be trying to tell them with a little attention and introspection. That said, professional dream interpreters who have studied the ins and outs of dreams are well-versed at picking up on key dream themes and offering their two cents.
Now, on to the fun part. Here's what Laz had to say about eight of our team's dreams.
1.
"I'm driving up a steep bridge where I can't see over the top. I feel like if I let up on the gas, I'll roll backwards…"
Laz explains that, in dreams, bridges often symbolize the road to finding yourself. "Internally, there is an aspect of Self yet to be fully integrated," she says—but you may be well on your way to self-actualizing. She adds that summit dreams teach us to pay attention to the now so we don't slide back to where we don't want to be. Moral of the story: Keep moving forward!
2.
"I'm driving a car and I either a.) don't really know how to drive or b.) know something's wrong with the car and I'm about to kill someone."
According to Laz, not knowing how to drive relates to feeling overwhelmed and like things are out of control in your life. She adds that this dream may be a sign to start building more confidence in your skills and abilities to be "at the wheel" of your own life.
Now, if something is wrong with the car, she adds, the meaning is slightly nuanced, "although the underlying feeling may be the same." In this case, "the car (something seen as external to the dreamer) is about to result in death and destruction—not to the dreamer, but to someone else," Laz says.
She explains that this dream gives her the sense that the dreamer either needs to take care of their physical body more (perhaps they view their body as something external to them), and/or they should look at the deep-seated behaviors that are driving them and the consequences of those behaviors in their relationships, work, etc.
"Something that is driving them is likely out of the dreamer's conscious awareness, and that is why the car is the main symbol," she adds. As such, Laz says shadow work would be particularly illuminating and helpful after this type of dream. Thankfully, "by virtue of the fact that the dreamer has now had this dream, it shows that are now ready to look at and explore this aspect of themselves and their lives," she adds.
3.
"I'm randomly meeting a celebrity."
A few team members reported dreaming about celebrities, from seeing a pregnant Beyonce in a hair salon to hooking up with a favorite star. And according to Laz, context is always key, but collectively, "celebrities are seen as status images, so how you interact with the celebrity in the dream will shed insight."
When dreaming of a celebrity, she recommends asking yourself if you see qualities of said celebrity in yourself, or if you wish you had some of the same qualities. Generally, though, she says "this kind of dream is about something coveted that the dream is alerting the dreamer about."
4.
"I'm attending a Zoom funeral for my best friend's Chihuahua (she doesn't even have a dog IRL) with my parents, who absolutely hated the dog."
A particularly bizarre one with a rather insightful interpretation, Laz says this dream indicates the dreamer is shifting a relationship dynamic, and as a result, it feels like a death or loss. "But not something so severe—rather like a friend losing their dog," she notes, adding, "the relationship and associations towards the dog by dream figures relays the underlying emotion and dynamics at play." Laz also explains that the Zoom component is significant, and could relate to the pandemic in some way, at least timing-wise.
5.
"I'm hooking up with a high school ex—but it's present day."
Who hasn't dreamt of an ex, particularly one from long ago? As Laz explains, it's less about the person themselves, and more about what that relationship offered.
You're "longing for something that was satisfied by your ex," she says—whether that be an emotional, spiritual, or physical need. After a dream like this, ask yourself what that need could be. "It can be a wish for simpler times (like high school)," she adds, "or it can signify a present-day situation that feels similar to how you felt in high school when you were with that ex-lover."
6.
"I'm super unprepared for school! I just missed a lab or forgot an assignment."
Dreams about being unprepared at school are undoubtedly one of the most universal dream themes, and they relate to stress and anxiousness, Laz says. "Anxiety-based dreams show the dreamer to pour on self-compassion and love," she explains, adding, "None of us can be fully prepared for school of life—just go with it!" When we surrender any need for control or perfection, both externally and internally, we move towards well-being once again, she says.
7.
"I'm chasing after my dog that keeps going missing, but it doesn't look like any dog I've ever had."
Laz tells mbg that animals in dreams often represent our instincts in some way. Dogs tend to be associated with loyalty, she says, so this dream might be telling the reader that they need to be more loyal to their instincts. They also might be on the threshold of a breakthrough, Laz says. She suggests keeping a dream journal to record future dreams, which might give you more clues about how to follow your instincts as you move towards that aha moment.
8.
"My loved ones are dying."
Dreaming about death is not always literal, Laz explains, and often has to do with other kinds of endings. This dream could be about coming to terms with the ending or death of something valued, she says, whether that be an idea, a relationship, or a goal. She notes the specific dream figure who is dying is also a clue here.
"Say the dreamer is dreaming of burying their loved ones—they are then laying something to rest. But say the dreamer is dreaming of their loved one dying at a hospital—they need to get help with the process of mourning something valuable that is now lost, dying, or ending," Laz says.
Again, only you can truly know what your dreams are trying to tell you. Nevertheless, every dream seems to offer insights into our own lives, what we're going through, and how to move forward. The more we pay attention to our dreams, the richer our dream lives tend to become—so keep that dream journal handy and snooze away.