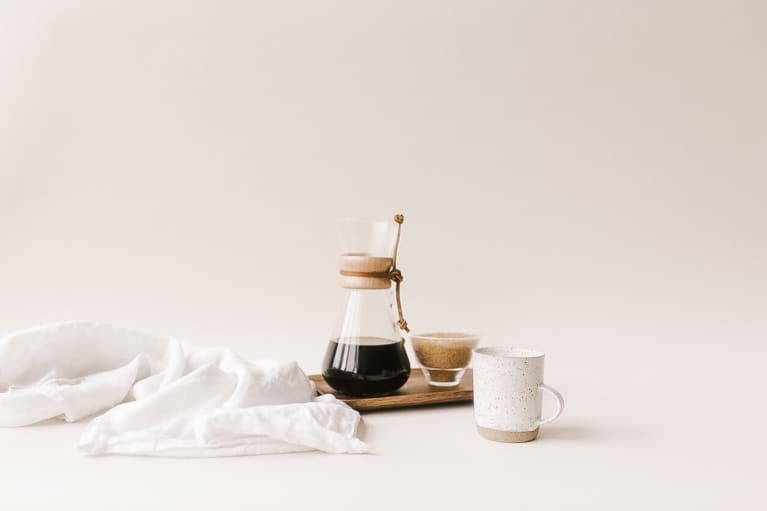 Studying the effects of caffeine: 
When we're not getting enough sleep (i.e., quantity and quality), it can take a major toll on our cognitive abilities, making it more challenging to go about our day. Since coffee and other caffeinated beverages are often used to bolster us up when we're tired, researchers from Michigan State University wanted to know just how well caffeine actually counteracts inadequate sleep duration.
The team looked at over 275 individuals who had gone without sleep and then consumed caffeine or placebo. The 200 mg of caffeine (equivalent to about 2 cups of coffee) was delivered in a capsule. The participants were asked to perform a basic task, and then a more challenging task with multiple steps that had to be completed in a specific order, without skipping or repeating the steps.
The team observed that not clocking enough hours asleep worsened overall performance in both cognitive tasks, and caffeine wasn't enough to help participants get back on track to complete the challenging tasks. While it did seem to help slightly with the more basic tasks, the same couldn't be said for the more difficult ones.
As lead researcher Kimberly Fenn Ph.D. notes in a news release, "Although people may feel as if they can combat sleep deprivation with caffeine, their performance on higher-level tasks will likely still be impaired." This is one of the (many) reasons why suboptimal sleep over time can be so deleterious.
Even if caffeine can help you stay awake, she adds, "it doesn't do much to prevent the sort of procedural errors that can cause things like medical mistakes and car accidents." 
Sleep is an integral part of our overall well being, and when we don't get enough, we (unfortunately) can't expect coffee to pick up the slack. "Caffeine increases energy, reduces sleepiness, and can even improve mood, but it absolutely does not replace a full night of sleep," Fenn explains.
Moral of the story is: we can't rely on coffee, and must instead prioritize getting consistent quality sleep. Things like going to bed and waking up at the same time every day, having a personalized bedtime routine, and using science-backed sleep-supporting supplements will always do far more for us (and our performance) than coffee ever can.*
If you are pregnant, breastfeeding, or taking medications, consult with your doctor before starting a supplement routine. It is always optimal to consult with a health care provider when considering what supplements are right for you.
https://www.mindbodygreen.com/articles/new-research-says-coffee-cant-actually-make-up-for-poor-sleep