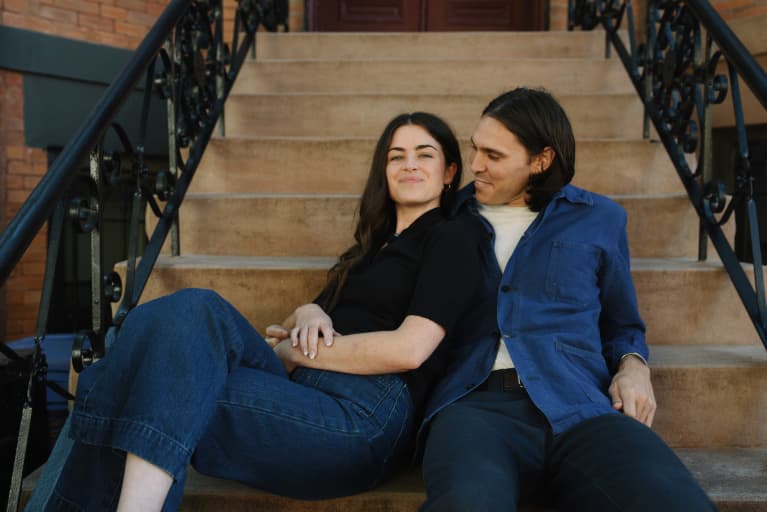 April 30, 2022 — 19:45 PM
It's hard to believe, but I'm getting married in one week. One week! We've spent over a year engaged, thinking and talking about this day, and it's finally here. The music, flowers, and colors have been decided, and my dress is hanging on my office door. It's all, in a word, overwhelming. 
If you haven't planned a wedding, I'm not here to scare you. But I will say that for my personality (I run the content team here at mindbodygreen, and I have no shame in admitting that I'm Type-A), the pressure to be perfect weighs heavy. I want this to be the best wedding our guests have ever been to, and I want to look the best I possibly can. After all, it's going to be a heavily photographed day with many eyeballs on me and my future husband (!!). 
Through the frenzy of the last 14 months of prep, I've been relying on a few products and practices to help bring me back to earth and keep me in one piece. And boy, am I ready to share them with you. Whether you're a bride-to-be, a wedding guest, or just wanting to feel your best, here's what I've been leaning on for support during this hectic but exciting time.
Daily movement and plenty of veggies.
Before diving into the products, I want to emphasize starting from a good foundation and prioritizing the basics. From the start, I knew I wanted to make tweaks to my lifestyle to make me a smidge healthier day by day. The goal wasn't to look incredible (although, I'd take it); it was to feel incredible. 
I started my wedding-prep journey by incorporating more veggies into my diet and moving regularly. I did sculpt and cardio classes with my maid of honor with Obé's "workout party" platform, and I took walks in the morning and evening to help reset my circadian rhythm. 
My first love: sleep support+.
High-quality sleep helps me get things done and remain level-headed. And sometimes (always) over the last year, I've needed a little extra help achieving it.
So as part of tending to a solid foundation, sleep became my No. 1 priority. On the days I went to bed later, I pushed my wakeup time to allow eight hours.
And I recently shared my complete adoration and dedication to our sleep support+, but here's the TLDR: I've taken it for 18 months, and I'm still totally obsessed.* On the days I forget, it shows in my sleep score (I'm a Fitbit-wearer).* I take two capsules every night around 8 p.m. so I have plenty of time to wind down, which is ideally by 10 p.m. 
Each serving of sleep support+ has clinically relevant levels of magnesium bisglycinate, which is a super-absorbable and relaxing form of the essential mineral, jujube for a healthy circadian rhythm, and PharmaGABA® to help calm the mind.* 
cellular beauty+ for a radiant glow from the inside out.*
For my pre-wedding journey, I wanted something to support my skin from the inside out. It seemed more reliable than leaning on tons of topical products. But because I'm a rather strict vegetarian, I don't take collagen supplements. That's where cellular beauty+ came in. 
Y'all, this supplement is gold. I've been taking cellular beauty+ for four months, and the hydration is as enviable as when I wrote about it in the winter.* My dermatologist even asked what I was doing to make my skin so glowy and fresh.
And I have the innovative formula to thank for it. This skincare supplement is made with four science-backed ingredients that work together to keep skin hydrated, ease the appearance of fine lines, and improve overall tone.* 
Postbiotic body lotion to smooth things out.
I have a skin issue (or challenge, if you will) called keratosis pilaris, also known as KP (colloquially, it's also called "chicken skin" or "strawberry skin"), which means I have bumpy, blotchy upper arms and legs. It's very common and totally harmless, but aesthetically, it's not my fave. Furthermore, I'm not going to tell you anything about my dress… but my arms show (scandalous, I know). 
I've been working hard on making sure the texture is as smooth as possible. To do this, I have sworn by this unscented postbiotic body lotion. It supports the skin barrier, and the innovative, high-tech postbiotics can help with the appearance of redness and soothing dry, bumpy texture. It's my daily essential post-shower. 
HMA's Pre-Wedding Picks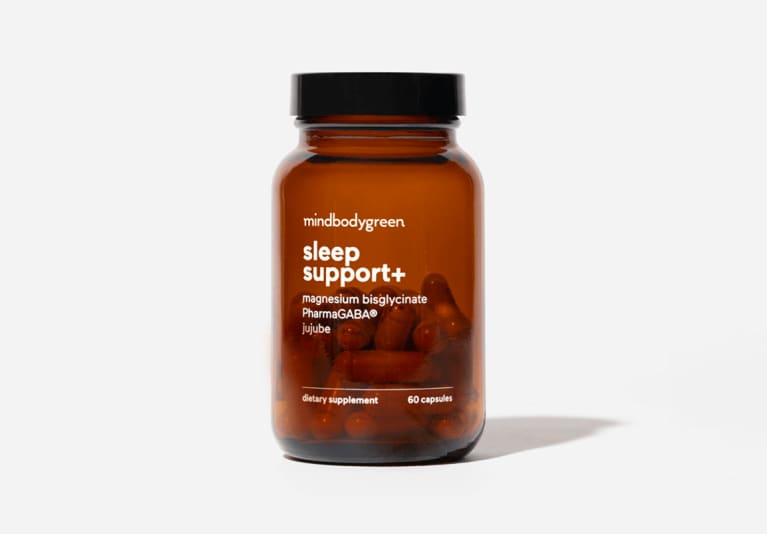 sleep support+
$60
The deep and restorative sleep you've always dreamt about*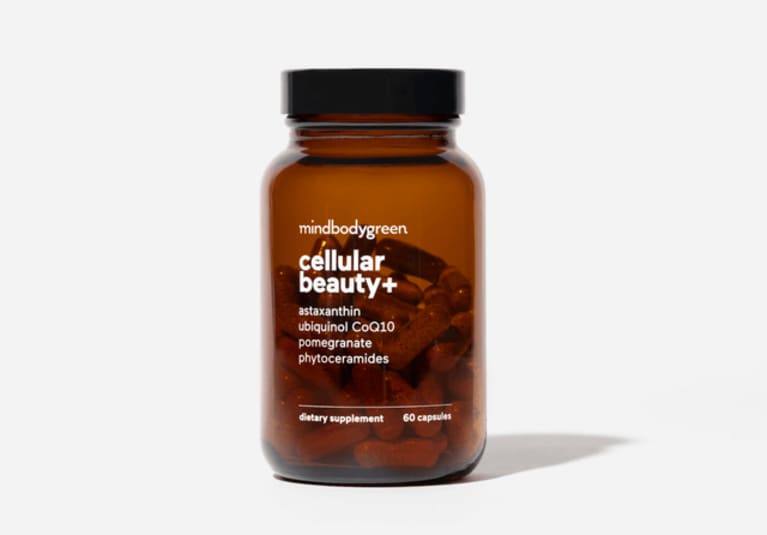 cellular beauty+
$90
A revolutionary, science-backed cosmeceutical*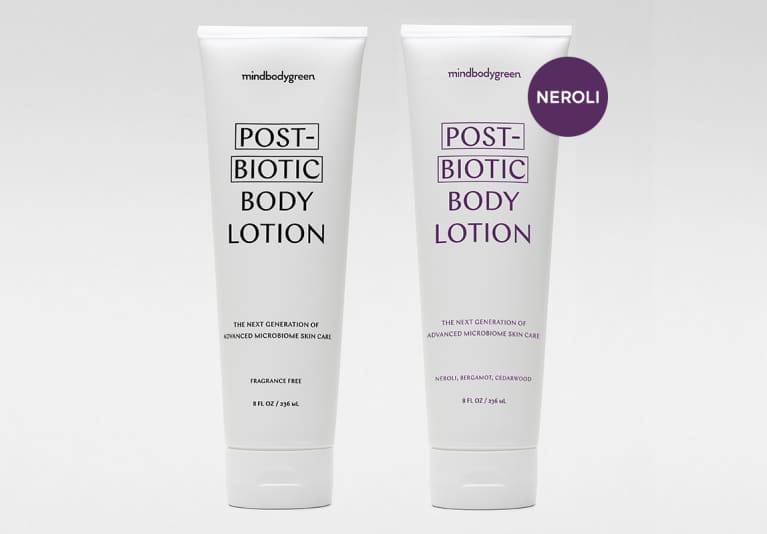 postbiotic body lotion
$30
Ultra-hydrating formula that nourishes your skin barrier, available in unscented and neroli
Prepping for a wedding can be a lot, but these are tools that helped me feel my best through the process, from the inside out. And quite honestly, wedding or not, I swear by them.
Your Best Sleep Ever.
Receive your FREE Ultimate Guide to Getting a Good Night's Sleep.
You are now subscribed
Be on the lookout for a welcome email in your inbox!
https://www.mindbodygreen.com/articles/supplements-and-products-this-bride-swears-by-to-be-wedding-ready