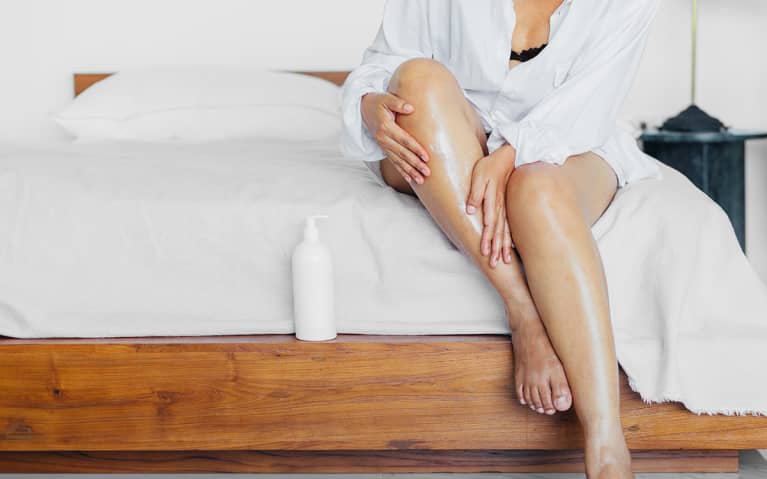 Our editors have independently chosen the products listed on this page. If you purchase something mentioned in this article, we may earn a small commission.
Crepey skin (or when your skin resembles a fragile sheet of crepe paper) happens for a few reasons: Most notably, the thin appearance is exacerbated by a lack of hydration, loss of collagen, and diminished cell turnover—processes that are affected by the natural course of aging as well as environmental influences, like sun exposure, smoking, and pollution. As a result, those larger sun-exposed areas tend to turn crepey most quickly: think upper arms, neck, legs, etc. 
While the best remedy for the tissue-like skin is to delay it in the first place, it is possible to tighten the skin and prevent any more sagging. "Moisturize, moisturize, moisturize—this can improve the appearance," board-certified dermatologist Hadley King, M.D., told us about how to treat crepey skin. And according to board-certified dermatologist Amy Ross, M.D., exfoliating and promoting cell turnover are also key: "Using an exfoliant (whether chemical or physical) will improve the appearance of crepey skin quickly," she says. 
Given the derms' top tips, might we suggest a lotion that can do both? Below, find the best moisturizing players that also slough the skin smooth.
Beneath Your Mask Heal Vegan Whipped Skin Soufflé
Packed with shea butter and a cocktail of nourishing oils (like grapeseed, avocado, sweet almond, and jojoba), this whip-thick confection is a dream to slather on. And the mousse-y consistency? Swoon. Plus, it has a handful of anti-inflammatory, skin-stimulating essential oils—think lemongrass, lavender, and tea tree. 
Heal Vegan Whipped Skin Soufflé, Beneath Your Mask ($80)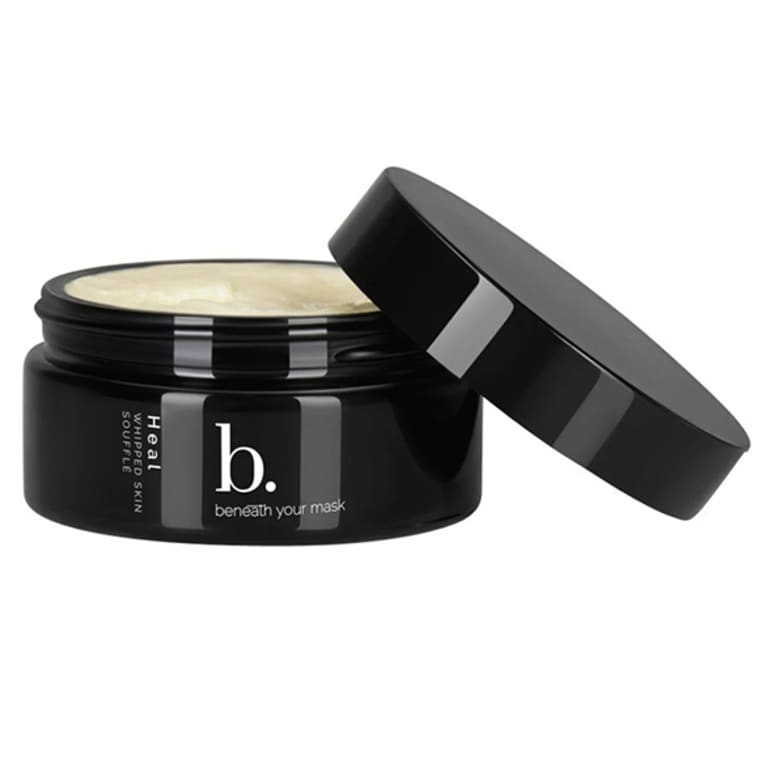 Beneath Your Mask
Juice Beauty Green Apple Firming Body Moisturizer
With an apple, grape, and aloe juice base, this lotion is quite literally a cool beverage for your skin. It has a nice and thick texture, too, so you know it's packed with moisturizing players—shea butter, jojoba oil, and sunflower oil, to be exact—but it absorbs easily and feels super lightweight. 
Green Apple Firming Body Moisturizer, Juice Beauty ($20)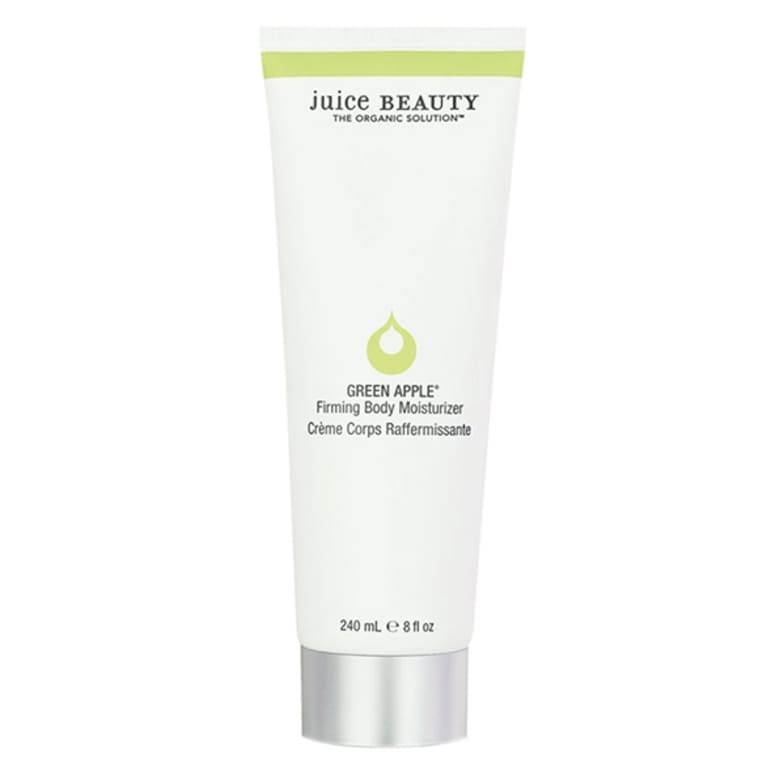 Juice Beauty
African Botanics Svelte Cream
A few rich botanicals make this firming cream a star for crepey skin: There's milk thistle, which has antioxidant abilities that can help protect against free-radical damage; there's caffeine, which constricts blood vessels and can lead to a brighter, "tighter" appearance; there's willow bark extract, a natural cousin of the BHA salicylic acid, that can exfoliate and promote turnover; and, finally, there's niacinamide to even tone. 
Svelte Cream, African Botanics ($160)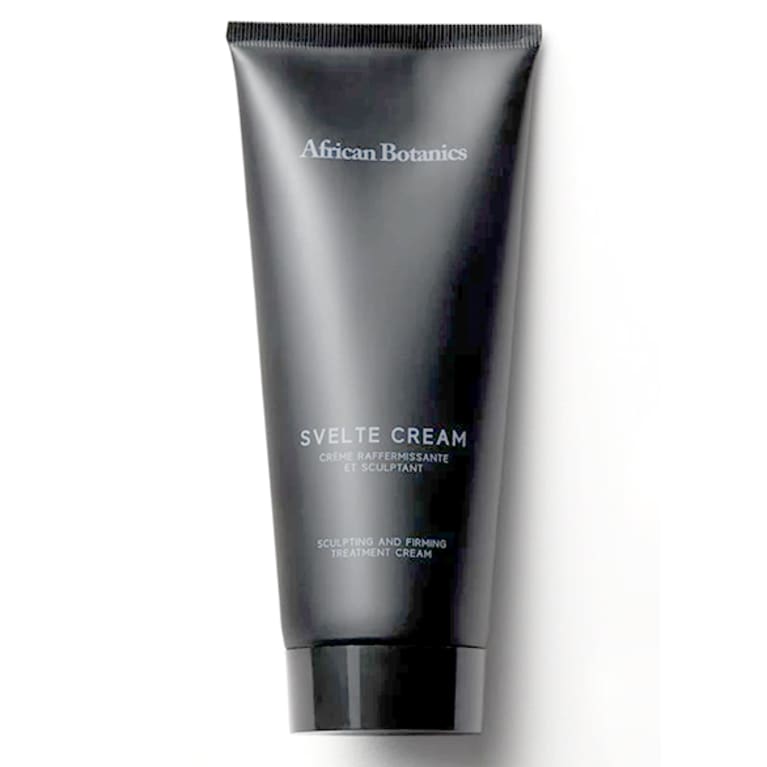 African Botanics
Caudalie Vinosculpt Lift & Firm Body Cream
A rich cream brimming with antioxidants from grapeseed oil and grape polyphenols. It has a whipped consistency, thanks to shea butter, and a whiff of citrus scent. 
Vinosculpt Lift & Firm Body Cream, Caudalie ($45)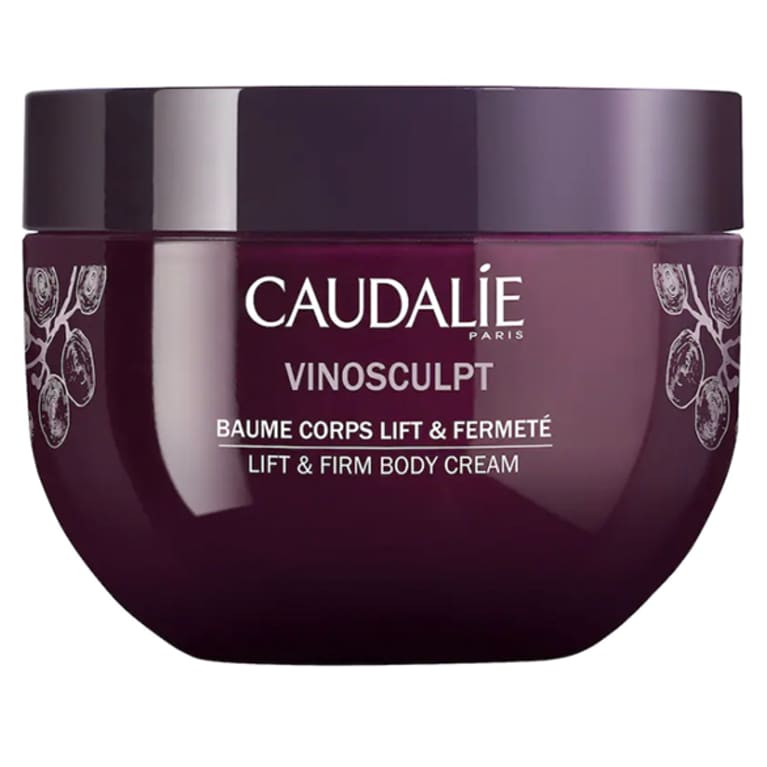 Caudali
Augustinus Bader The Body Cream
There's a reason this cult-favorite product has so many rave reviews: It all boils down to the brand's signature Trigger Factor Complex (TFC8), composed of amino acids, vitamins, and synthesized molecules naturally found in the skin. It then delivers those nutrients directly to the skin cells, which aids in cellular regeneration. Translation: It gives the skin cells exactly what they love so they can focus on repair. To wrap it all up, the cream also contains shea butter and bisabolol for even more antioxidants and moisture. 
The Body Cream, Augustinus Bader ($165)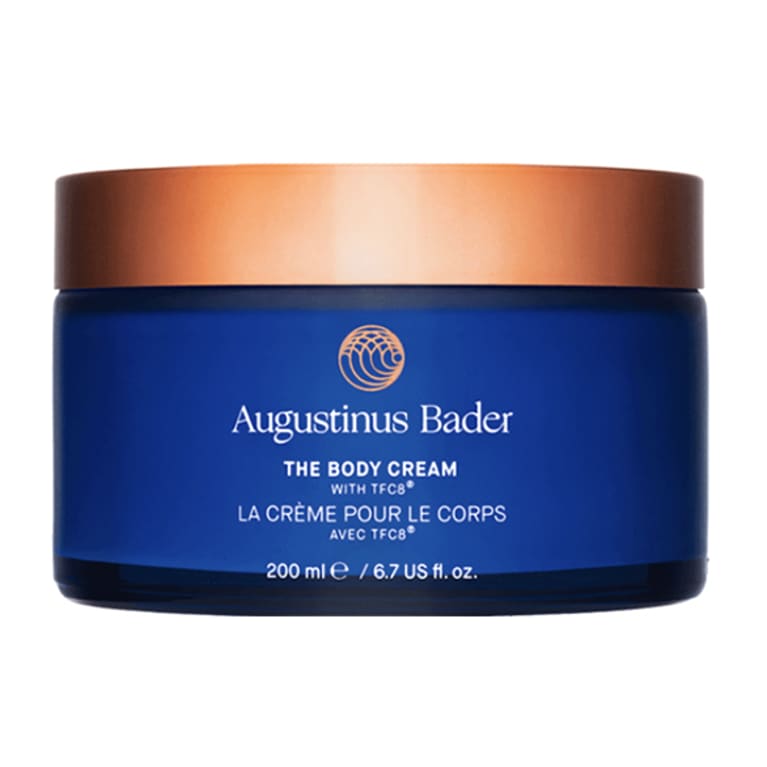 Augustinus Bader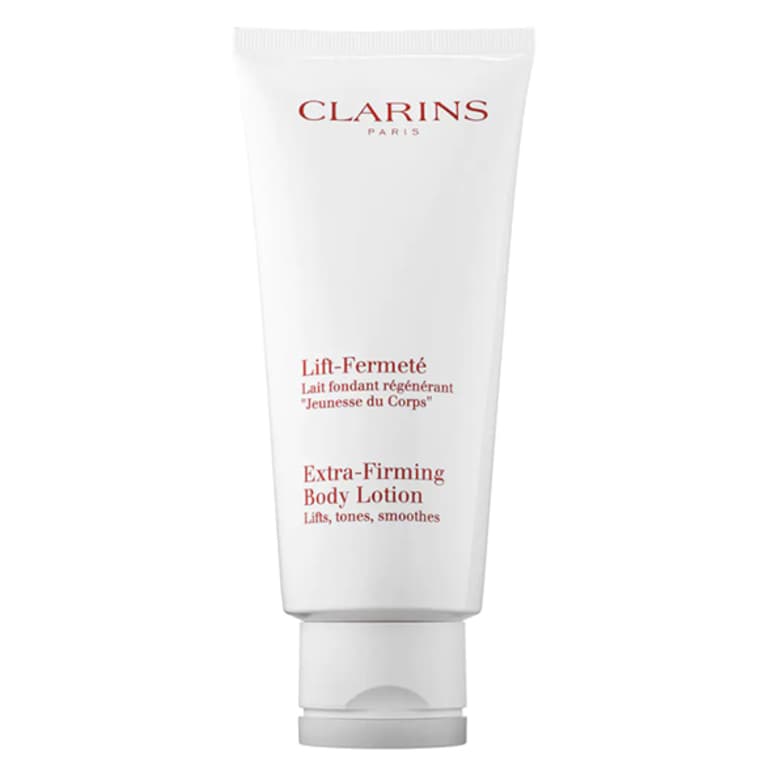 Clarins
Skinfix Resurface+ AHA Renewing Body Cream
A blend of AHAs and willow bark extract (again, that's the natural version of salicylic acid), this lotion gently buffs the skin while coating it with comforting shea butter, aloe, and grapeseed oil. The lime extract also offers a fresh, crisp scent, if you're one for some subtle fragrance. 
Resurface+ AHA Renewing Body Cream, Skinfix ($45)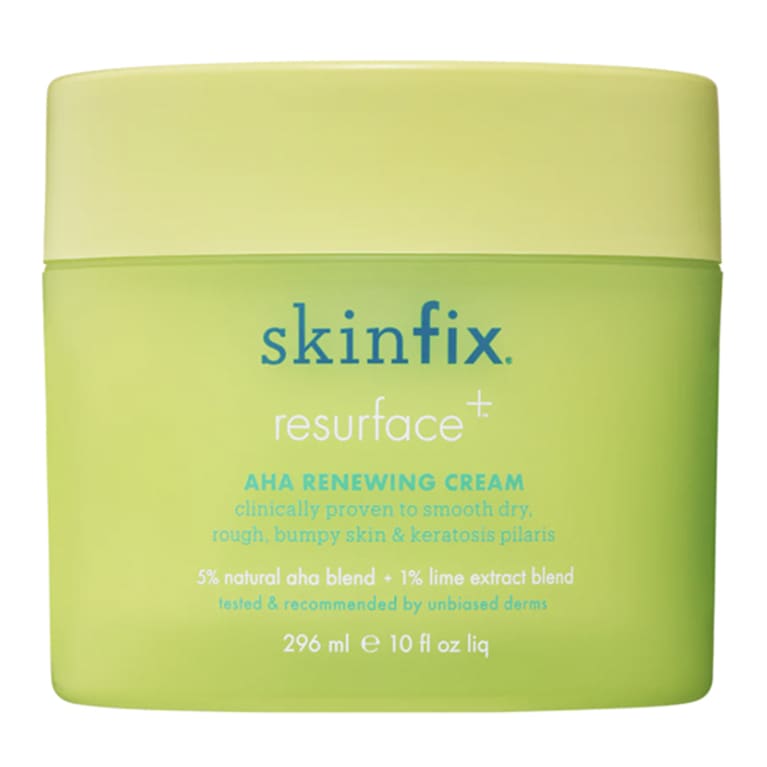 Skinfix
Josie Maran Whipped Argan Pro-Retinol Body Butter
Retinoids are beloved for stimulating cell turnover and collagen production, so, of course, we had to include a retinol-infused cream in this list. This body butter includes algae extract, a natural vitamin A ingredient that has similar cell turnover benefits and nourishes the skin with nutrients. Not to mention, it has quercetin, a powerful antioxidant, and 100% pure argan oil for a smooth, satin-like finish. 
Whipped Argan Pro-Retinol Body Butter, Josie Maran ($46)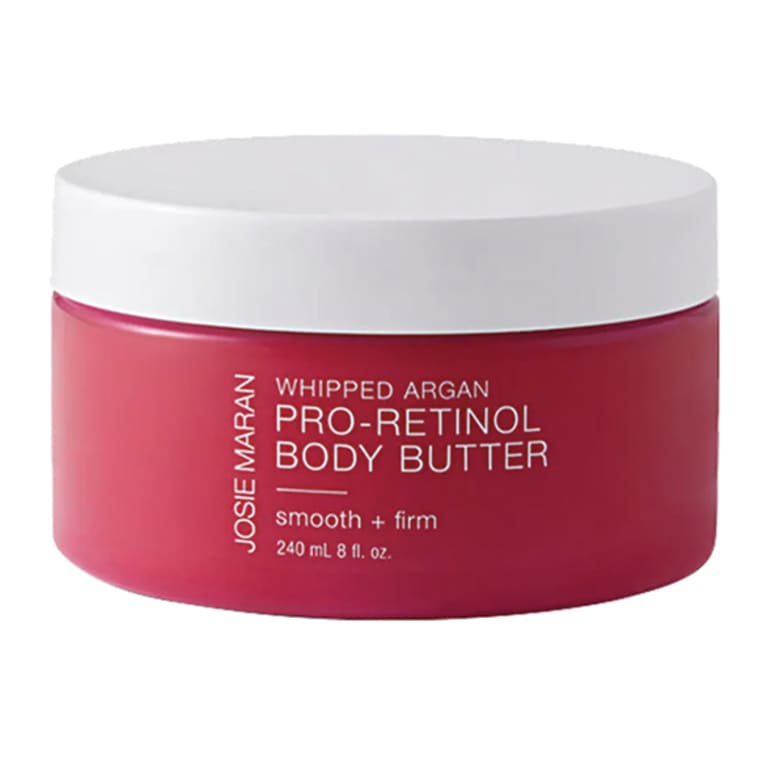 Josie Maran
Dr. Barbara Sturm Anti-Aging Body Cream
Most of the lotions on this list skew toward thick butter creams—if you're looking for an airy hydrator, this lightweight lotion is your best bet. It contains potent botanicals to target rejuvenation, like Indian almond and purslane extract, as well as lactic acid to lift dead skin and shea butter for moisture. 
Anti-Aging Body Cream, Dr. Barbara Sturm ($95)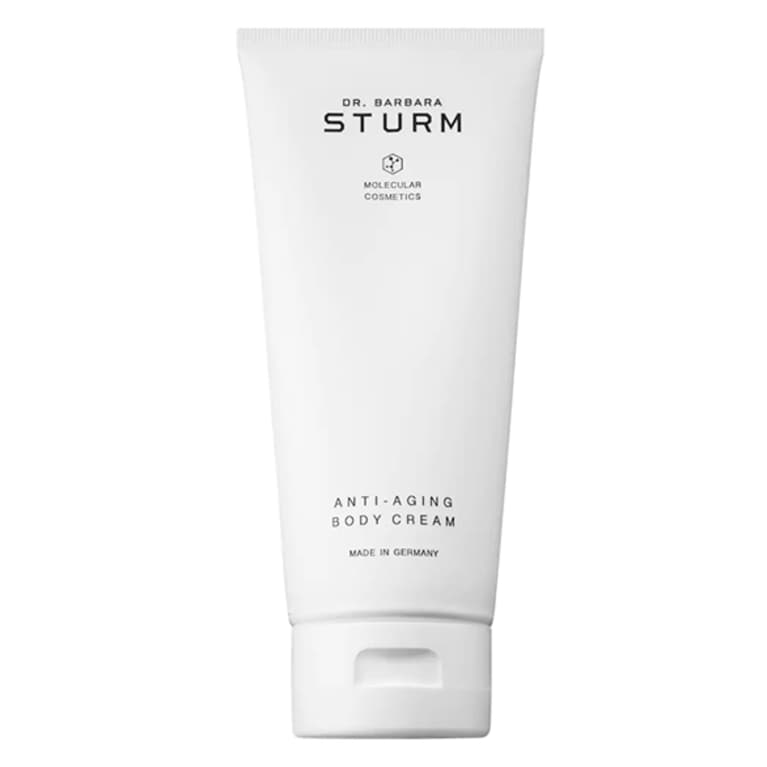 Dr. Barbara Sturm
Klairs Supple Preparation All-Over Lotion
Another lightweight number, this velvety lotion comes laced with shea butter, ceramides, and jojoba oil to leave your skin—you guessed it!—oh-so supple. Bonus: Use it as a conditioner, too, for silky strands. 
Supple Preparation All-Over Lotion, Klairs ($27)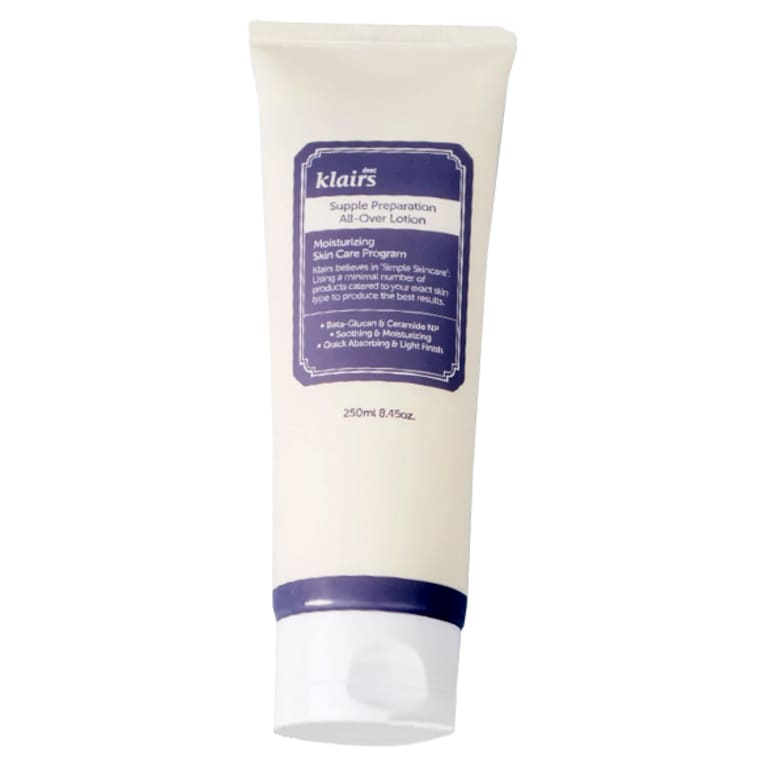 Klairs
Glow Recipe Watermelon Glow AHA Pink Dream Body Cream
Yes, watermelon seed butter is a thing, made from ground white watermelon seeds (similar to tahini). It has a creamy texture that's the perfect antioxidant-rich base for this pink goop, and it's infused with natural hibiscus AHAs and hyaluronic acid to plump the skin with hydration. 
Watermelon Glow AHA Pink Dream Body Cream, Glow Recipe ($28)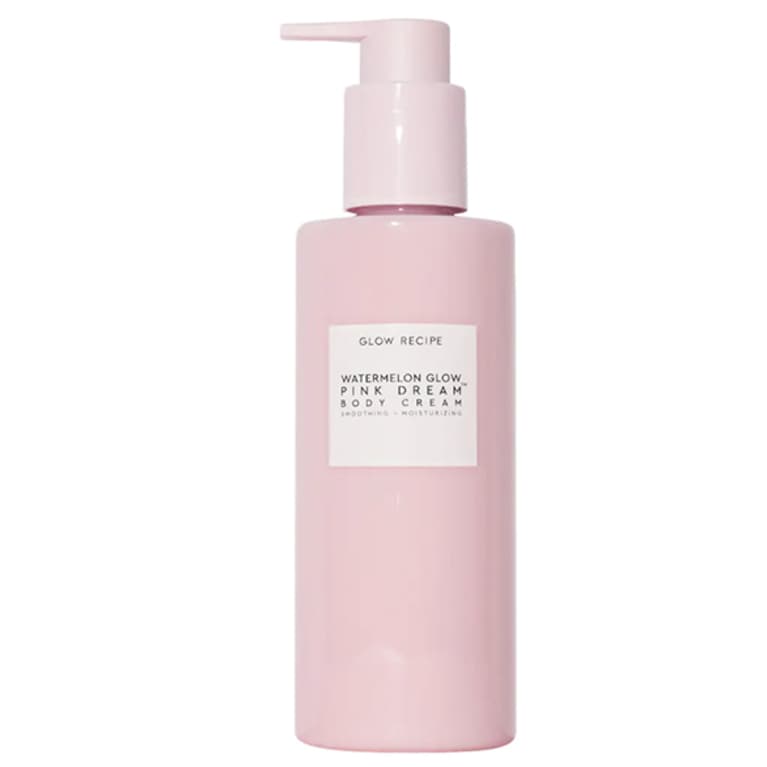 Glow Recipe
https://www.mindbodygreen.com/articles/best-lotion-for-crepey-skin