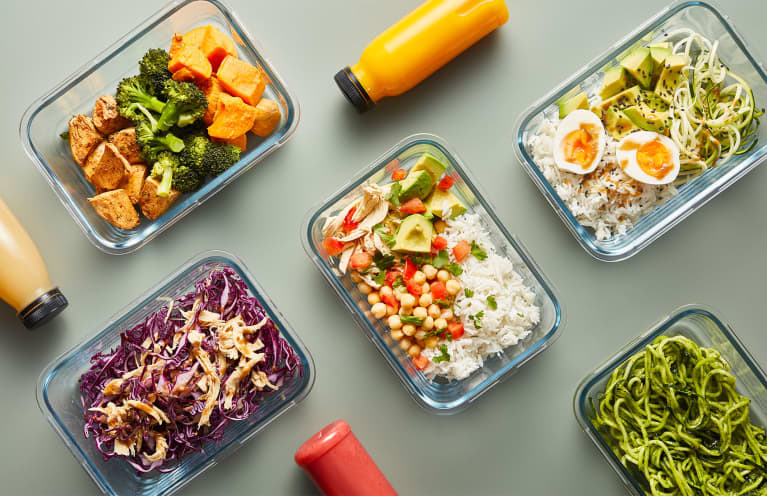 Our editors have independently chosen the products listed on this page. If you purchase something mentioned in this article, we may earn a small commission.
December 16, 2021 — 10:01 AM
The Mayo Clinic Diet recently updated its menu options to accommodate a range of diets, including vegetarian and healthy keto. While the foundation of the Mayo Clinic Diet remains the same, progressive shifts—such as implementing a new digital platform and social community to foster sustainable weight management among program members—aim to cultivate lasting change and mindset shifts for people to maintain a healthy weight goal.
What is the Mayo Clinic Diet, exactly?
Unlike fad diets that can often lead to yo-yo weight fluctuations and psychological stress, the Mayo Clinic Diet focuses on the habits and behaviors associated with sustainable weight loss and management. It is one of the oldest diet plans out there (it's been around since the 1930s!) and its eponymous book, The Mayo Clinic Diet, was first published in 1949 and revised and upgraded in 2017. 
Unlike trendy weight loss programs, this 12-week program is designed to help members create healthier, sustainable food habits that will last. There's no calorie counting involved, and all of the meal plans allow unlimited fruits and vegetables. The team of weight-loss experts at Mayo Clinic—which includes medical doctors, registered dietitians, psychologists, and even a wellness executive chef—provides educational video courses and is available virtually to members when they need support. 
Upgrades & why they matter.
Possibly the most exciting new feature of the Mayo Clinic Diet is their wide array of nutritious menu options that support a diverse array of dietary patterns. Program members can choose from the "original" Mayo Clinic Diet, higher protein, healthy keto, vegetarian, and Mediterranean meal plans. This makes the Mayo Clinic Diet available to people who have already experienced success with a particular diet or choose to avoid certain foods (like meat).
Health care practitioner-recommended and reviewed menu plans can also give members the confidence and peace of mind they need to commit to a new diet. We all know how confusing it can be to figure out if the latest diet trend is actually healthy or sustainable! 
In tech-related news, the Mayo Clinic Diet has a new digital platform (and mobile app) that allows members to track their progress, record their meals, and monitor their exercise. An awesome feature called the Habit Optimizer allows people to switch some of their less ideal habits with positive ones that can help them reach their health goals more easily. Members get access to guidance from Mayo Clinic experts about everything from stress management to goal setting and even have the option to join a private Facebook group where they can virtually cheer each other on. These additional tools help members take a holistic approach that honors their body and their mind throughout their health transformation. 
How to holistically optimize health outcomes.
Whether you are trying one of the five meal plans from the Mayo Clinic Diet or taking an alternative dietary approach, meeting your nutritional needs is vital to your health. No matter which diet you're following, supplementing with a high-quality multivitamin can ensure you're getting all the micronutrients you need to support your overall well-being.* mindbodygreen's ultimate multivitamin+ offers a truly comprehensive array of essential nutrients plus phytonutrient bioactives rooted in science, so you can rest assured you're treating your health with the utmost respect and care.*
If you are pregnant, breastfeeding, or taking medications, consult with your doctor before starting a supplement routine. It is always optimal to consult with a health care provider when considering what supplements are right for you.


ultimate multivitamin+
Promotes nutritional sufficiency for vitamins and minerals*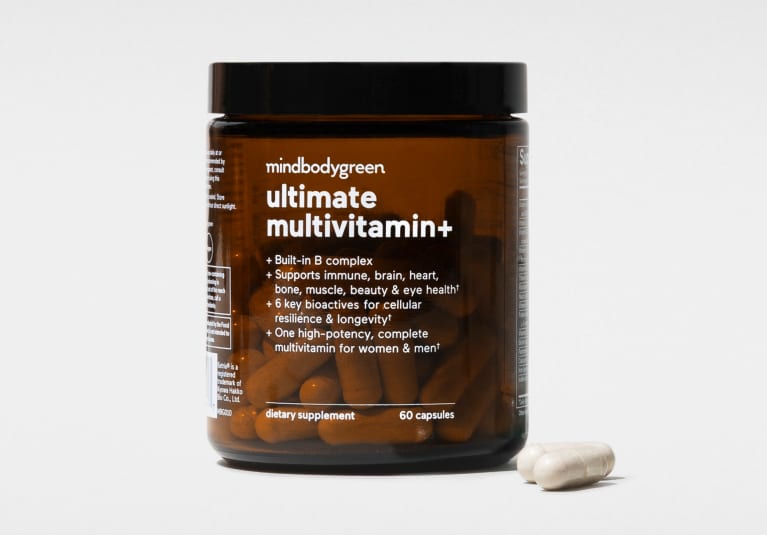 https://www.mindbodygreen.com/articles/mayo-clinic-diet-gets-massive-face-lift-after-several-years