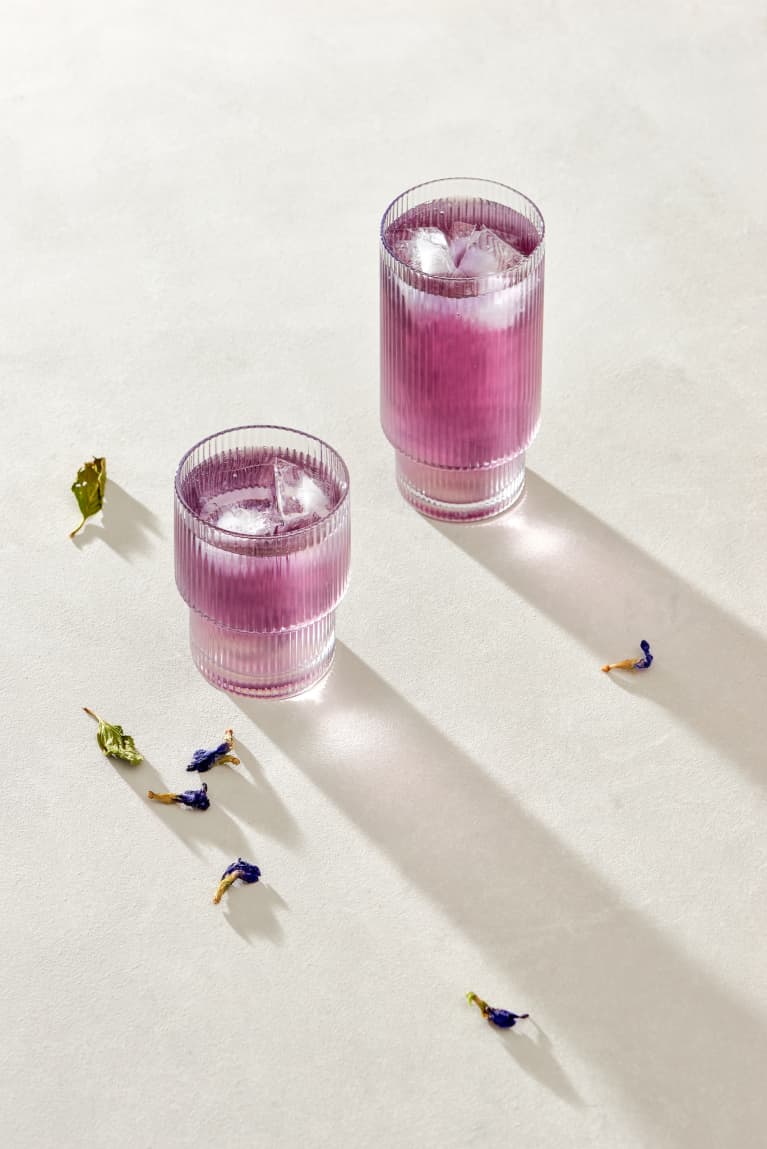 April 29, 2021 — 12:02 PM
We are no strangers to the idea of looking to tea to enhance your mood, energy levels, skin, and so forth. The drink poses healing and nurturing properties that have long been cherished, revered, and studied—from green tea's abundant antioxidant content to spearmint's potential effect on acne. Yes, there are many reasons to incorporate tea into your daily routine—and there are many options to turn to depending on your needs, caffeine requirements, and taste preferences. So when someone shares their tea of choice with me, I tend to be all ears.
Recently I was chatting with natural skin care expert and brand founder Tata Harper (on a recent episode of our beauty podcast Clean Beauty School) about her daily routine. She's a veteran of the natural beauty space, has glowing skin to show for it, and lives a life that I can only describe as "very mindbodygreen." Among habits like intermittent fasting, infrared sauna, and regular meditation, she also has a very intriguing tea-drinking habit. "I'm loving this tea that's called butterfly pea tea," she shares.
Now I personally had not heard of it (learning new wellness habits every day!), but after doing a bit of digging, I found the tonic has a long history of use—and some pretty powerful benefits.
Butterfly pea tea: The mood- & skin-boosting tea to try. 
The tea is made from a flower native to Southeast Asia called Clitoria ternatea. It's made by boiling and infusing the plant's petals or whole flower in water before serving. It's commonly brewed in places like Thailand and Malaysia and is sometimes used medicinally in Ayurvedic traditions.  
And as Harper shares, she finds that "it helps with anxiety and clears the mind. It helps your nervous system. When [I first tried it] l noticed that I was so chill and my anxiety was down. Then I just started drinking it every day! I make a gallon and just drink it throughout the day like water."
She's not wrong: Within the plant's long history of medicinal use, it was seen as a memory enhancer and mood soother. And according to published research, the nutrient content is full of antioxidants like flavonoids—making the extracts to be highly antimicrobial and anti-inflammatory. This, not so inconsequential for this beauty editor, can help your skin by reducing oxidative stress and neutralizing free radicals. 
Potential mood and skin benefits aside, the aesthetic is enough to turn me on to the tonic. "It's basically a flower that's called butterfly pea and it's blue. When you make the tea, it actually turns blue," she says. "Now, let's say you want to have fun with the tea: Put a little bit of lemon in it and it actually changes the pH so it turns bright pink. It's really fun."
Tea is a natural fit for any wellness-minded individual. And if you're looking for an option with mood and skin benefits—that is just so delightful to look at—consider this enchanting blue option.
https://www.mindbodygreen.com/articles/mood-and-skin-boosting-benefits-of-butterfly-pea-tea