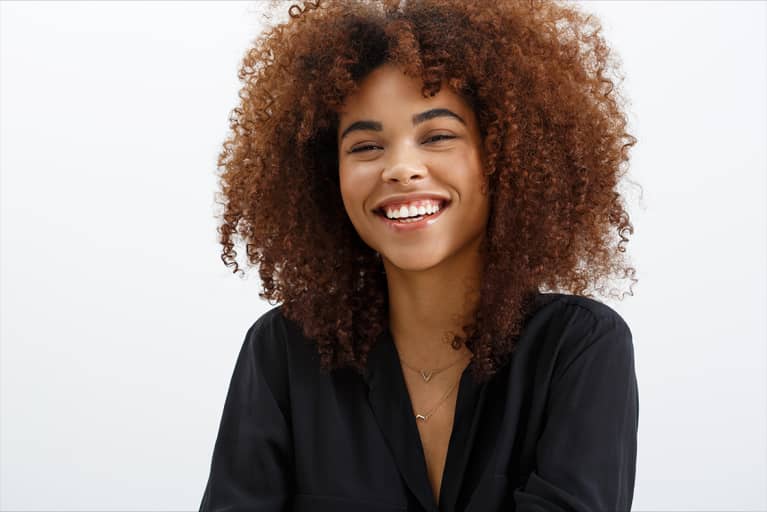 August 18, 2021 — 23:05 PM
All skin goals and wants are valid. And for me, one thing I've been paying closer attention to is my skin's texture and bounce. In my youth, my texture issues were usually centered on acne and their scars. But as I got older, those began to fade—and soon, uneven texture wasn't as high of a priority. Now, I'm mostly focused on plumping my skin. See, while the bumpy texture has smoothed out, I now deal with sallowness and dryness, especially during times of stress. (Stress? Oh, but why would anyone be dealing with that at a time like this?) In these instances, I turn to products—and lifestyle choices of course—that help my skin feel plump and supple again.
What are those you ask? All right here, editor-approved and science-backed. 
Humectants are a class of ingredients that attract and hold water. They occur naturally in your body and skin, as well as make for great topical additions as well. They work so well as skin plumpers because they can pull in moisture into the skin and hold it there throughout the day—and when skin has its fill of water content it appears more supple. Hyaluronic acid, polyglutamic acid, and glycerin tend to be the most popular examples. 
In particular, hyaluronic acid holds up to 1,000 times its weight in water: "It functions to retain water, keep our tissues well lubricated, and our skin looking firm and youthful. It also helps to speed up healing by regulating inflammation levels and blood vessel formation, and can increase collagen production, which is another way it can help our skin as we age," says board-certified dermatologist Jennifer Chwalek, M.D. We recommend finding a serum with multiple sizes of molecular weight, so the different HA molecules can penetrate different layers of the epidermis. Here are our go-to recommendations. 
Just be sure to use these correctly: Apply to damp skin (so the molecules have moisture at the ready to bind to) and then seal it in with a thicker, more occlusive option so that the water cannot escape, resulting in transepidermal water loss. 
Collagen is the structural protein in your skin and body. Essentially, it's the scaffolding that keeps your skin looking supple and healthy. As it declines—with age and from environmental stressors—it loses its ability to stay resilient. Additionally, elastin is the connective protein in the skin, and gives skin that bounce we all associate with youth. Elastin, too, declines with age.
However, there are several easy ways to encourage production of both of these proteins. One of the most effective (and long-term) ways is through collagen supplementation.* The research shows that these collagen peptides are able to support skin elasticity and dermal collagen density.* How? Well hydrolyzed collagen peptides have been shown to help promote your body's natural production of collagen and other molecules that make up the skin, like elastin and fibrillin.* 
If you want our recommendations for collagen supplements to try, here's our list of all-time favorites (for truly every person and need). 
Your skin reacts to the environment around you. When it's hot and sticky out, for example, you may find you produce more sebum. On the other hand, when the air is devoid of water, you'll likely find your skin is more prone to crepey textures. "Your skin can become dehydrated as a result of environmental stress," says celebrity facialist Joanna Vargas, founder of Joanna Vargas Salons and Skin Care and author of Glow From Within. (Read: cold, dry weather can wreak havoc on your skin.) A simple fix, she notes, is to invest in a humidifier to moisten up the air. Here's where to turn, if you're looking for an option to keep at your desk or nightstand. 
For those who don't know, this is a type of massage that incorporates a small stone scraping tool, or board, to help move lymph fluid out of the body and increase circulation. The idea is that the rubbing technique works to encourage lymphatic drainage and microcirculation that results in firmer, more toned-looking skin. Although the term broadly refers to the overall bodywork practice—some of the professional body massages can be so vigorous that they result in bruising (here's what a more mellow DIY version is like)—gua sha facials are much more gentle and have become extra popular as they are purported to help create a "natural face-lift" effect. 
Studies show us that regular facial massages can truly help improve skin quality, as explains Eastern medicine and skin care expert Debbie Kung, DAOM, LAc. For example, one study showed that facial rolling—which lends a similar effect to gua sha—for only five minutes a day improved blood flow to the face. In another, patients claimed feeling tighter, more supple skin after regular massages. (On an overall wellness note, studies do show that massage can also decrease cortisol levels!) 
Check out our favorite gua sha tools—as well as common mistakes according to a skin care expert. 
BB stands for "beauty balm," and these makeup hybrid creams tend to have some skin care properties (think SPF, hyaluronic acid, or antioxidants). They can offer an all-over, even glow that reflects light—superficially making skin appear plumper and softer. Not to mention, those actives can actually help skin act younger in the process. 
Go ahead and check out our BB cream favorites, as well as the best way to apply them from the pros. 
A strong barrier is your best bet in keeping your skin supple and healthy. Not only does it keep all that water and hydration in, but it keeps irritating elements out, reducing irritation. Check out ingredients like fatty acids, ceramides, squalane, and soothing botanicals like aloe and oat.  
Ceramides (often as phytoceramides in topicals and supplements*) in particular can help. "Ceramides are fatty molecules that make up the natural skin barrier and help to retain moisture," elaborates Marisa Garshick, M.D., FAAD. "Specifically, ceramides serve as the glue that helps keep the skin cells together." It is the integrity of these cellular components that determine barrier function. Research shows that when applied topically, phytoceramides dramatically improved the rate of repair of a damaged stratum corneum (top skin layer).  
If you are pregnant, breastfeeding, or taking medications, consult with your doctor before starting a supplement routine. It is always optimal to consult with a health care provider when considering what supplements are right for you.
https://www.mindbodygreen.com/articles/science-backed-products-to-get-plump-smooth-skin