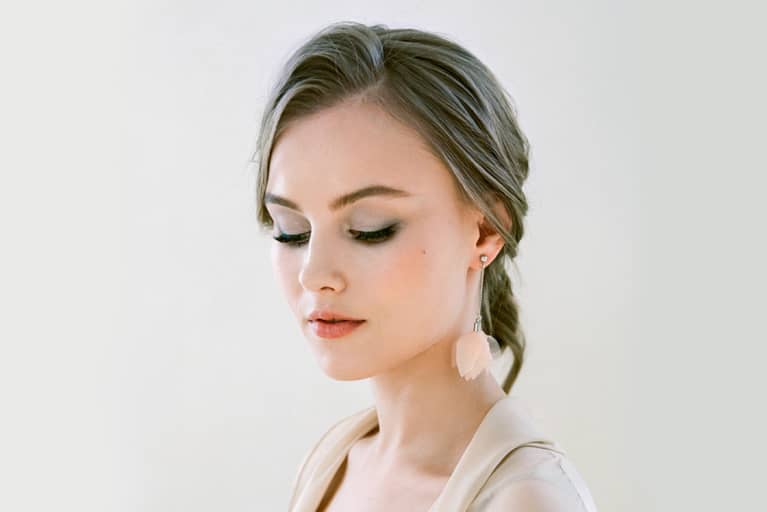 Our editors have independently chosen the products listed on this page. If you purchase something mentioned in this article, we may earn a small commission.
December 17, 2021 — 23:26 PM
It's officially dry eye season. And for those who love a little eye makeup, you likely know that mascara and frigid weather are not friends. Read: Brutal, icy winds can increase watery eyes and result in streaky, inky tears—like you just endured a tough breakup, when all you did was venture out to run errands. 
For this reason, many sensitive-eyed makeup fans choose to forgo the mascara for the time being, stashing their favorite wands until the weather thaws. A smart move, especially if your dry eyes are feeling particularly uncomfortable—but if tearing is your only frustration, experts do have some clever tricks to avoid smudging your face beat.
Here's how to keep your mascara in place—windstorms be damned!—and enhance the lashes without coating them at all.
Makeup artist tips to keep mascara from running. 
First up, a layering hack: "Apply your regular mascara first and then a coat of waterproof mascara on top," says makeup artist Jenny Patinkin. (And celebrity makeup artist Katey Denno gave us the same tip for sweat-proofing your makeup during the summer months.) See, the first mascara layer acts as a primer—whether it's a clear or pigmented base coat—which makes removing your makeup more of a breeze. So you'll still get that long-lasting, tear-proof finish without having to scrub your lashes at the end of the day. 
And if you want to ditch the mascara entirely, you can still enhance your lashes by squeezing them gently with an eyelash curler—the extra oomph opens the eyes and makes them appear wide-awake. It's especially helpful if you have a downturned eye shape, as those lashes tend to droop without a proper curl. 
Or, says Patinkin, you can opt for a smudge-proof liner to make your set of lashes appear fuller. "I like to use a navy blue or black liner to tightline under the roots of the upper lashes and in the upper waterline," she says. "This fills in the gaps between the lashes to make them look instantly thicker and fluffier." Choose a liner with a soft gel tip for more precision (like ILIA's Clean Line Gel Liner), or grab a shadow stick (we love this smoky shade from Juice Beauty) for that hazy liner effect. 
Bleeding mascara is all too common in the winter, especially if you have dry eyes prone to tearing. That doesn't mean you must avoid eye makeup altogether—it's easy to make do with these tweaks.
https://www.mindbodygreen.com/articles/tips-to-keep-mascara-from-running