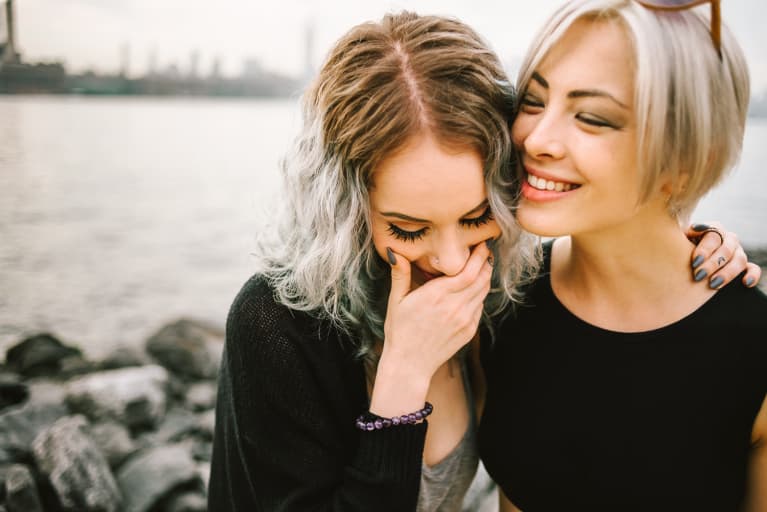 October 31, 2021 — 16:02 PM
Whether you're thinking about opening up your relationship or already exploring polyamory, you might have some questions about how to make this relationship model work.
On a recent episode of the mindbodygreen podcast, psychotherapist and world-renowned relationship expert Esther Perel offered some insight on two key ingredients for successful non-monogamous relationships.
The importance of secure attachment style
Just as a refresher, "polyamory" is a form of consensual or ethical non-monogamy in which people may have romantic and sexual relationships with multiple people at the same time. And when Perel was asked how she's seen these relationships transpire, she said attachment style matters.
"One criteria that I do think is important for people who want to live in a more plural model of love, or model of sexuality, is there needs to be internally a sense of secure attachment," she tells mbg. "There needs to be a sense that, 'If you go to someone else, it doesn't mean you don't want to be with me.'"
She goes on to explain that for people in polyamorous relationships who don't have a secure attachment style, polyamory can bring up a lot of insecurities. People will either shut down and avoid connection (avoidant attachment), or anxiously pursue more (anxious attachment).
"It demands a degree of maturity [and] groundedness, or what other people call a secure attachment," she says. "That is really important for people."
In addition to having a solid foundation laid with a secure attachment style, Perel notes it's also important to understand why polyamory appeals to you. The choice of polyamory, she says, is a choice of values and lifestyle—not a solution to a lack of desire or intimacy.
"It's not a compensation. It's an addition—it's a complement," she explains. Outside of certain specific circumstances (such as situations involving illness, for example), polyamory usually cannot be used to solve a problem.
It's also important for both partners to feel aligned in the desire to explore and experience newness and adventure. If one person wants to stay monogamous and the other wants to open the relationship, Perel explains, "one person will feel continuously threatened and one person will feel continuously constricted."
According to Perel, non-monogamous relationships can "absolutely be stable"—but there needs to be alignment. When both partners are on board with the idea, have secure attachment styles, and are in it for the right reasons, she says, there's no reason polyamorous people can't have a good dating experience.
https://www.mindbodygreen.com/articles/esther-perel-on-what-polyamorous-relationships-need