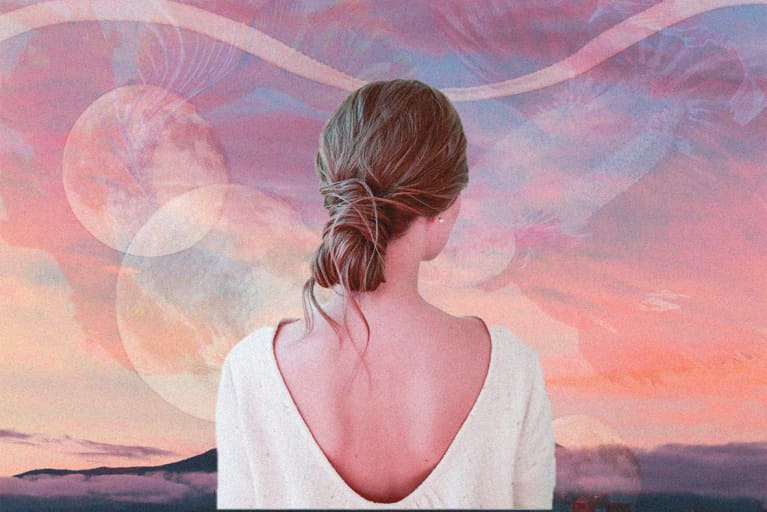 Mars and Venus are on the move this week, activating our ambition and deepening our romantic relationships. Here's your horoscope, from The AstroTwins.
Starting Tuesday, go-getter Mars hosts a seven-week homecoming party in its native sign of Aries—and it's going to be a rager.
As this double-dose of warrior energy permeates the collective psyche from Tuesday, March 24 until July 5, the feisty red planet demands that we choose a "side" and stand up for what we know is right. A word to the wise: Find a physical outlet for blowing off steam, because egos and tempers could rage out of control. On a personal level, Mars in Aries wakes you up and gets you psyched to take initiative. Embrace the competitive spirit! Just remember that the real goal is simply to be the best version of yourself.
In love, this cycle issues a code-red swagger alert! As lusty Mars fans its feathers in Aries, peacocking could go from enticing to obnoxious at an alarming rate. Like the legendary opening of Studio 54, this "more is more" cycle removes any shame barriers around desire and erotic expression. Is that a good thing? Absolutely, as long as you stay alert! Between now and July 5, life-changing experiences can break open unconscious biases around sexuality and gender. Yet when Mars is in Aries, what begins as "Dionysian" can turn destructive fast. Anger is a touchstone for both this planet and sign. What begins as a basic lover's quarrel could snowball into a nuclear meltdown. Jealousy, even if well-founded, could spur irrational acts. Taking cool-down breaks will be essential to saving everyone's sanity…and reputations.
Sweet, sensual Venus comes home to traditional Taurus this Saturday, bringing a deeper dimension to all romantic interactions.
If you'd rather be soul food than eye candy, here's some delicious news. While attraction is essential, common values are the glue. Between now and June 22, radar in on people who share your views on all the key topics from money to spirituality to lifestyle. Venus in Taurus can make us all a touch old-fashioned, placing a high premium on comfortable, consistent companionship. Wherever you are on the romantic continuum, relationships can turn more serious under the stabilizing spell of Taurus. But don't forget to pamper yourself and spoil the ones you love. "Too much of a good thing" feels like the perfect dose of pleasure now.
Kaboom! Sunday, May 29 is a big deal day, as make-it-happen Mars teams up with make-it-bigger Jupiter at the same degree of Aries.
Even if motivation's been lagging, you could suddenly feel like you downed an espresso. These two accelerators connect once every two years, but they haven't teamed up in Aries since 2011. For the record, that was a year when ambitions soared so high that people started styling their hair in the "Snooki Pouf" a la the spray-tanned Jersey Shore icon. (Note to beauty editors reading this, we'd be grateful if you don't bring that trend back…) But as this pair of brash planets pass over the same zodiac point, there's no stopping anyone from living out loud—or living their truth! On the global stage, there could be some shocking power plays and "for the people" revolutions like the Arab Spring that was waging during the last Mars-Jupiter meetup in Aries. If your activism is activated, make sure you're throwing that energy behind a worthy cause.
https://www.mindbodygreen.com/articles/weekly-horoscope-for-may-23-29-2022-from-astrotwins