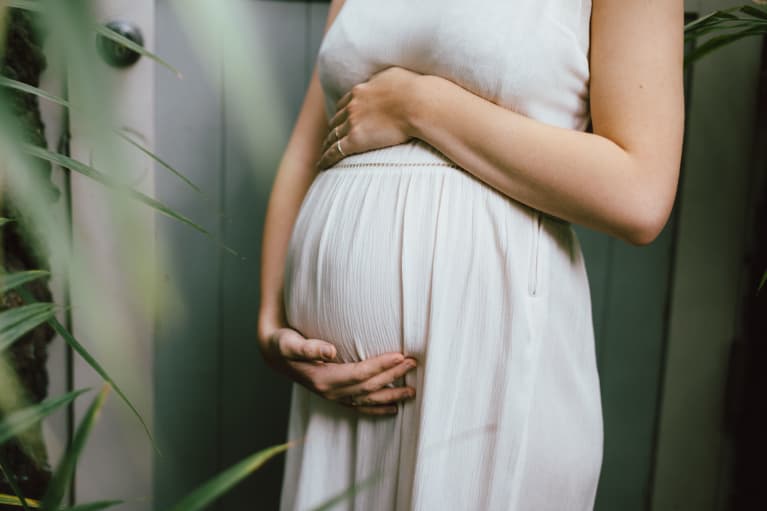 Our editors have independently chosen the products listed on this page. If you purchase something mentioned in this article, we may earn a small commission.
Guided imagery uses the mind-body connection to access an alternate state of being. Pain management research has shown us that envisioning a relaxing, beautiful scene will prompt your body to react as if it's been transported there. For example, if you're on a long walk through a hot desert, imagining that you're in a cold environment will help you cope with the hot temperature. 
In the case of childbirth, our goal is to regulate blood pressure, reduce adrenaline, and increase oxytocin by inviting the mind to a comfortable, peaceful place. When you help mama envision this place, her mind is calmed and her body follows by releasing pleasure hormones. These hormones are the on-switch for labor. If a woman imagines she is in a comfortable, relaxing environment while she is in labor, she may be able to better handle the intensity of each contraction. 
How to help your partner feel calm during labor.
What to do:
Using the Guided Imagery script, talk mama through an ocean experience. Everyone's happy place is unique, so find out what mama's most relaxing scenario is: Is she on a mountaintop? Floating on a lake? Hiking in the forest? Then craft a script just for her! Slowly read the script with a very calm, quiet voice.
What to say:
Slowly inhale through your nose and release it completely through your mouth.
Feel the air move in and out, like an ocean breeze. Smell the salty ocean air; feel the ocean breeze on your face.
Listen to the waves rolling in against the sand. Hear the soft roar of each wave rolling in, splashing onto the sand.
Walk to the water; feel the wet sand in between your toes and under your feet with each step. Now, water is lapping onto your toes, your feet, your ankles.
The breeze is cool against your face. The ocean water feels refreshing on your feet. Your body is completely relaxed as you feel the waves and the breeze on your skin.
Stay with this feeling of relaxation as you continue to breathe through each wave—in and out.
https://www.mindbodygreen.com/articles/guided-imagery-script-to-use-during-labor